It has concluded, the much anticipated event after a long hiatus since the last big event here in 2012.
The Malaysia International Fly Fishing Festival (MIFFF) 2018 event took place at Camar Rimba, Taman Botani Malaysia in Shan Alam, same venue but at a different location as the one in 2012.
This event is organised by the Fly-Fishing Association of Selangor.
The weather was wet and overcast throughout. Luckily, the testing events went mostly uninterrupted.
FFI casting instructor certification tests were also held concurrently with the MIFFF.
16 CCI, 1 THCI, 3 MCI signed up for the test. CCI = Certified Casting Instructor, THCI = Two Handed Casting Instructor, MCI = Master Casting Instructor.
Examiners came from America, Sweden, England, and Australia plus local examiner, CK Ling.
Many fly tiers showcased their skills including local fly tiers Aznir Malek, Dron Lee, Md Johar, Naveen, and Tim Nati.
Guest fly tiers include Antonius from Indonesia, Hans Van Klinken from Denmark, Martyn Whit from Scotland and Wang Yong from China.
Casting games were held with some attractive prizes going to the winners.
Among the booths set up at the event are by Fly Tie Cast, Pure Fishing showcasing Hardy, Pflueger and Fenwick fly fishing products, and Tacklebox Adventures displaying Sage, RIO, RL Winston, Waterworks Lamson, Nautilus, Hatch and more.
Guest speakers also gave some fly casting and fly fishing tips and demos to the audiences including two-handed casting by Thomas Berggren, mends and their uses by Bryan Martin, how to hook and fight big fish on the fly by Peter Morse, and distance casting tips by Jimmy LeMert.
Related: Video – How to hook and fight big fish on the fly with Peter Morse
After the event ended, many of the overseas participants and guests took a trip to the jungles of Royal Belum for a break and fishing for giant snakehead and hampala barb aka jungle perch.
See this post of my trip with our guests fishing in Royal Belum.
Some photos from the event…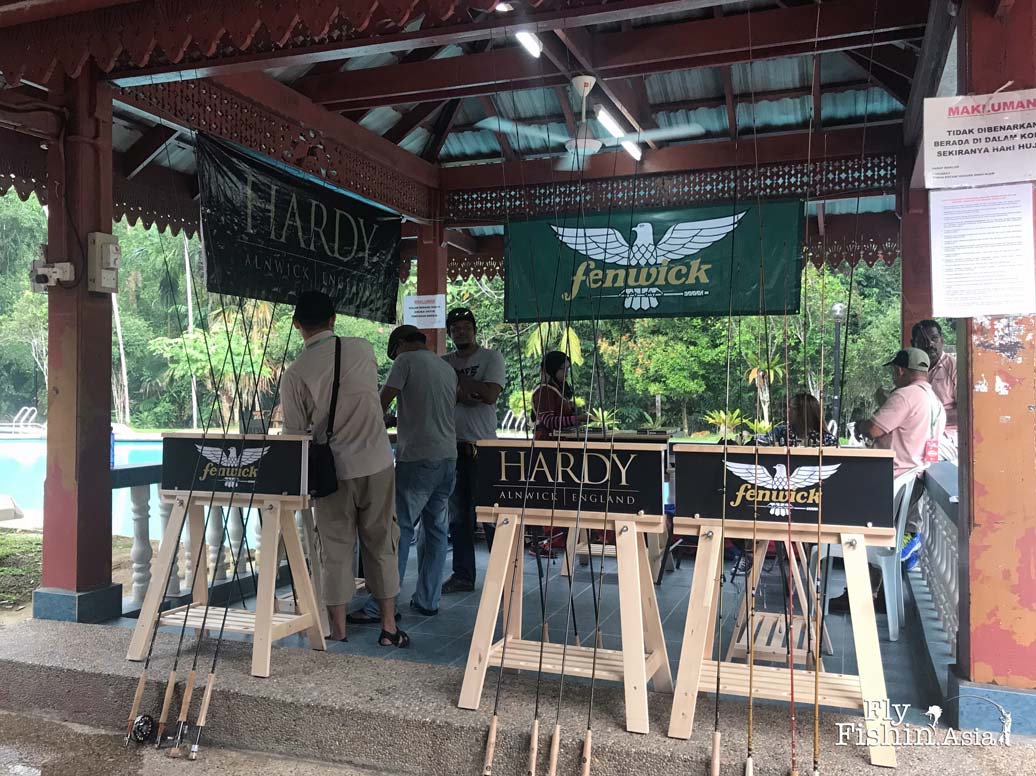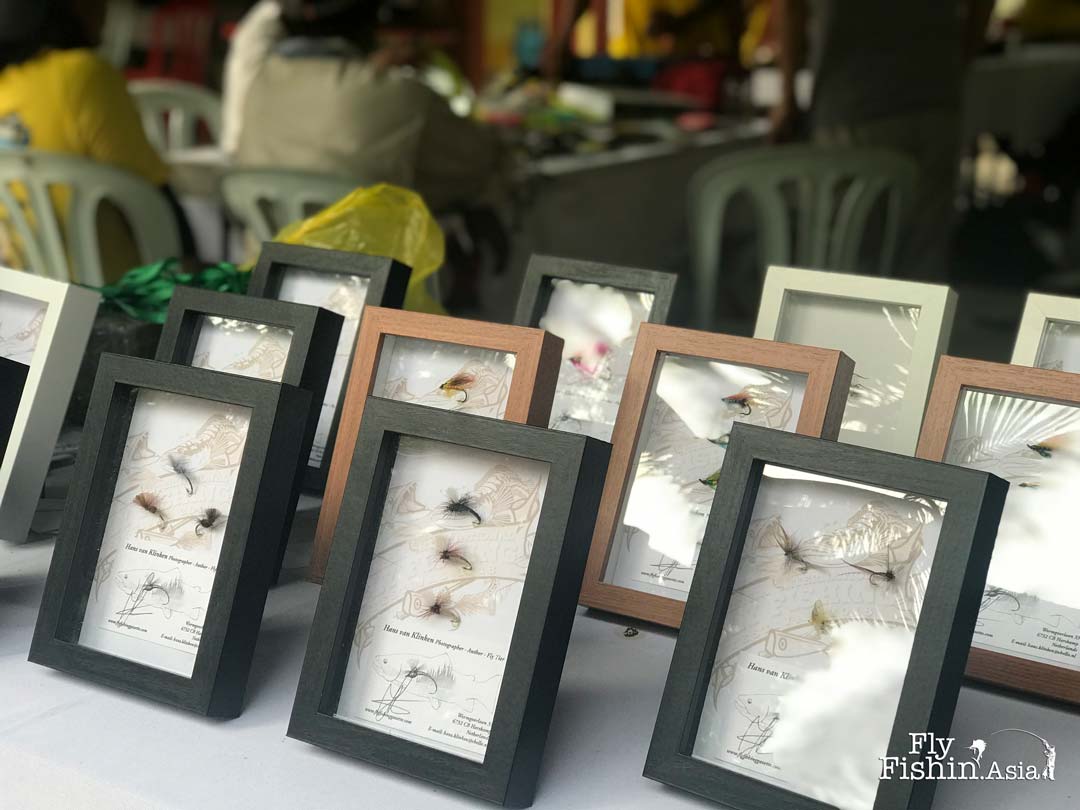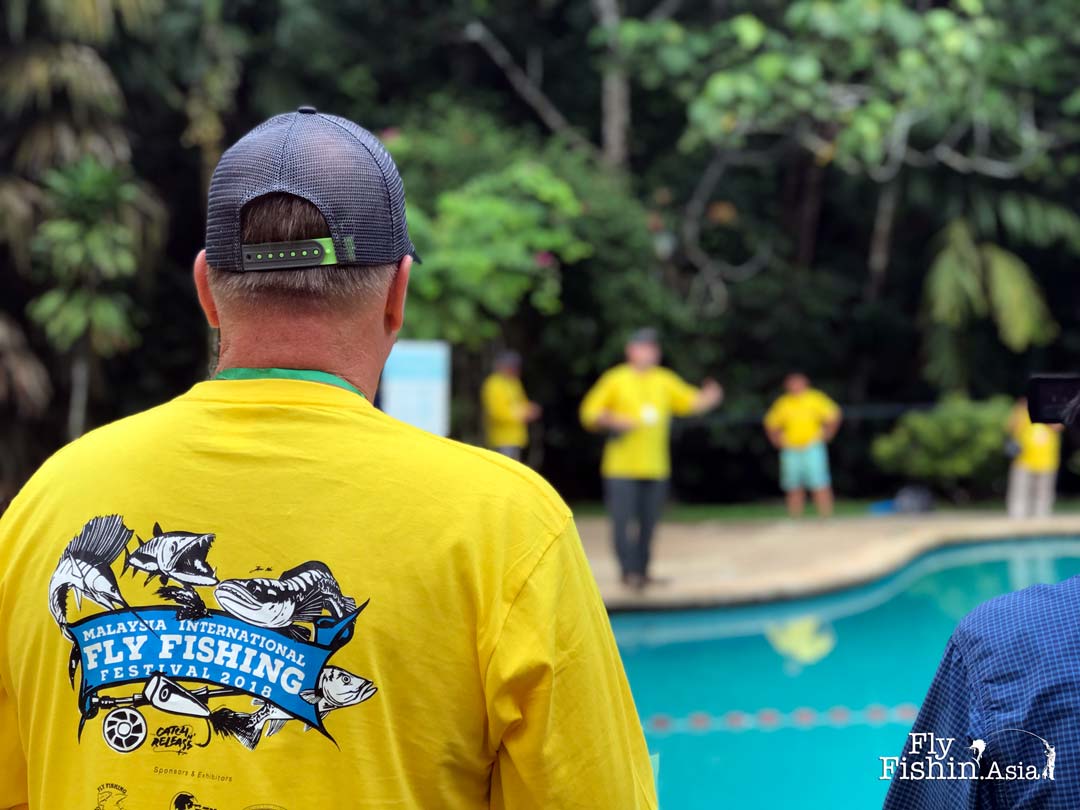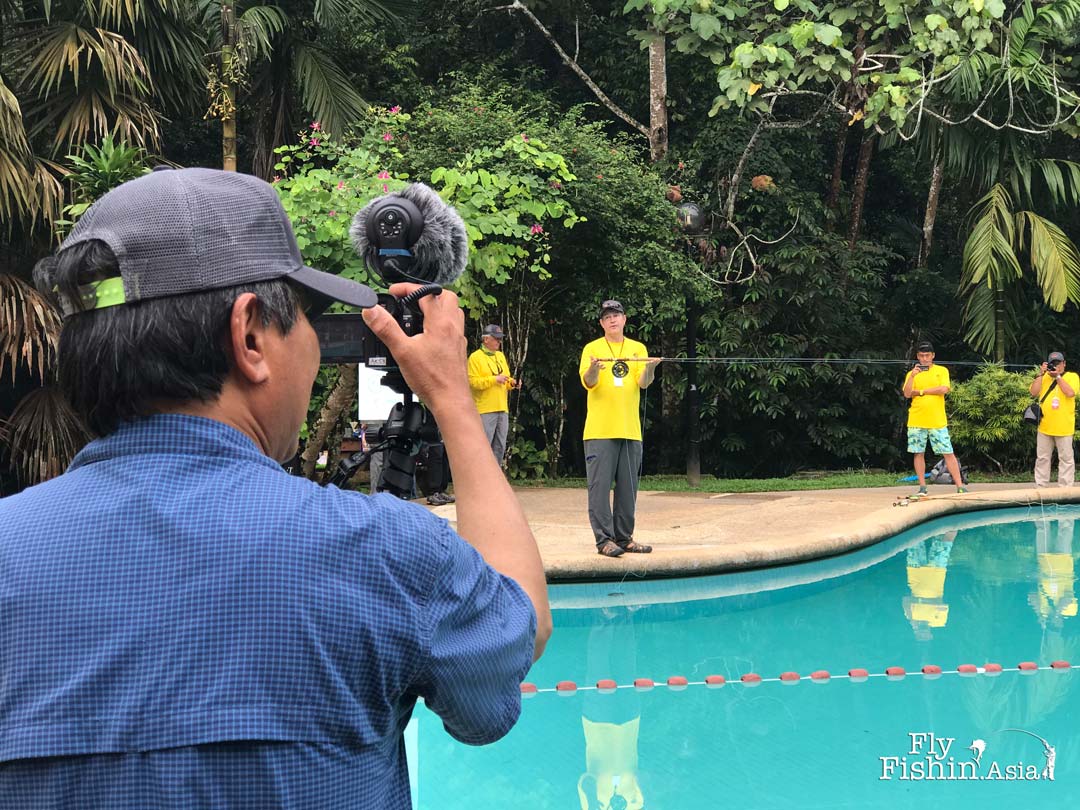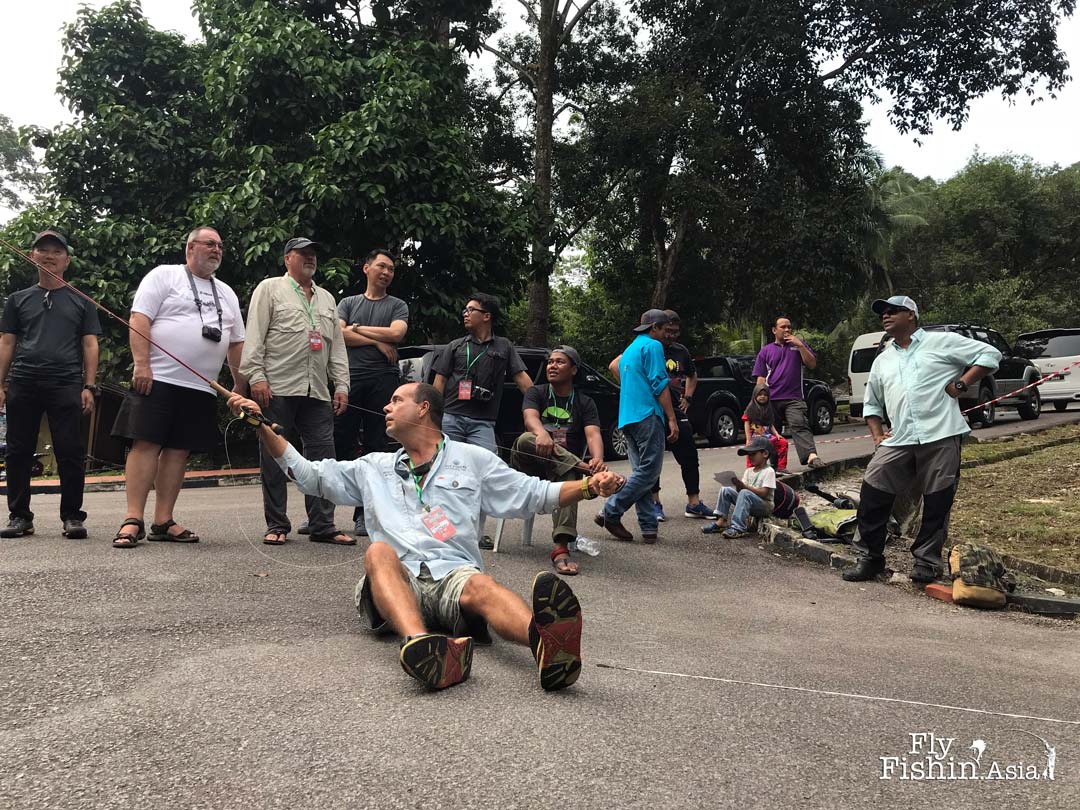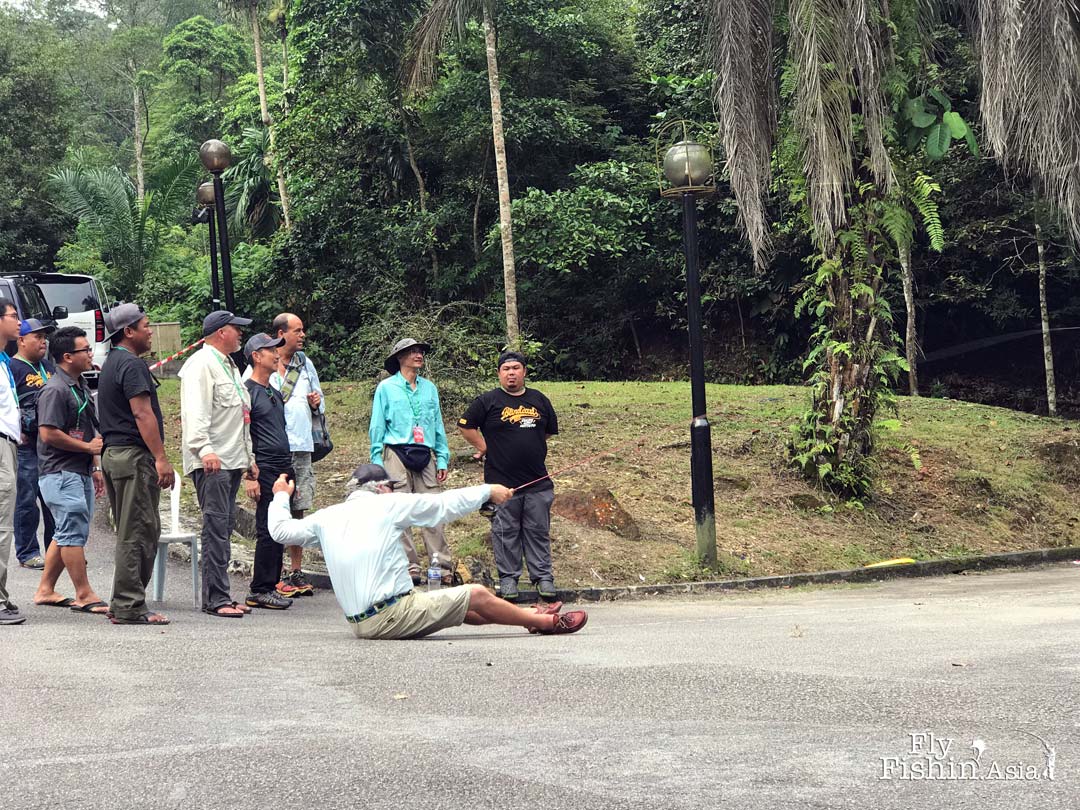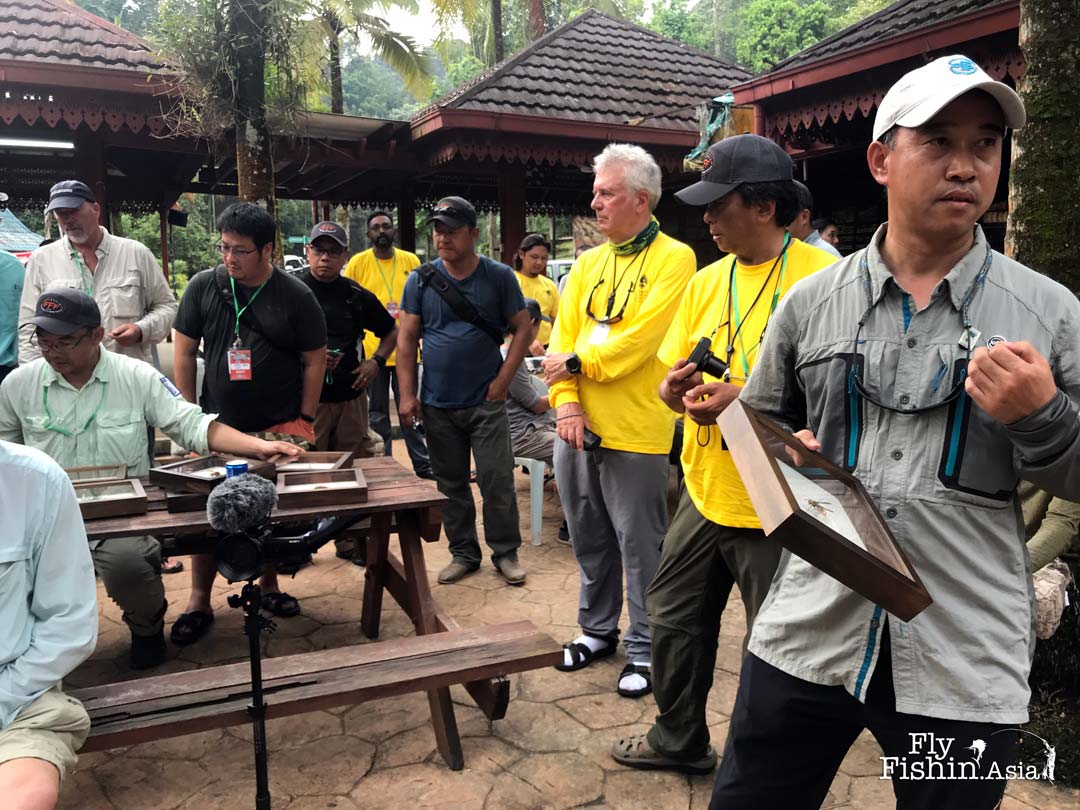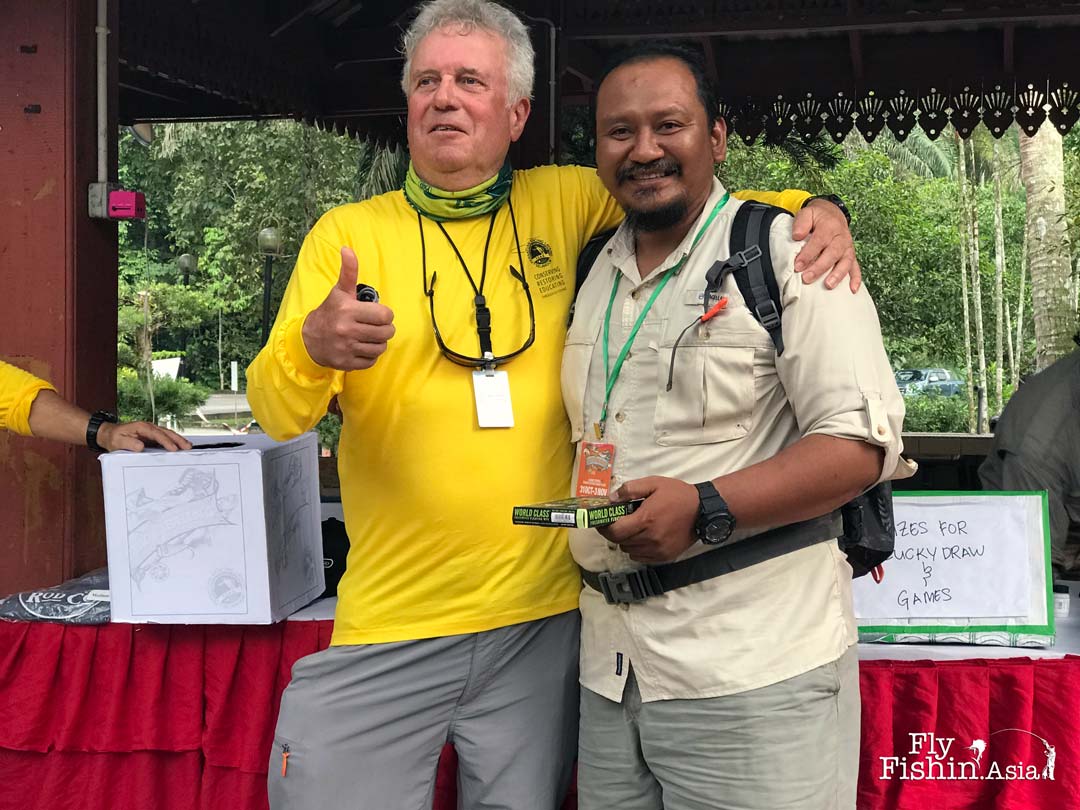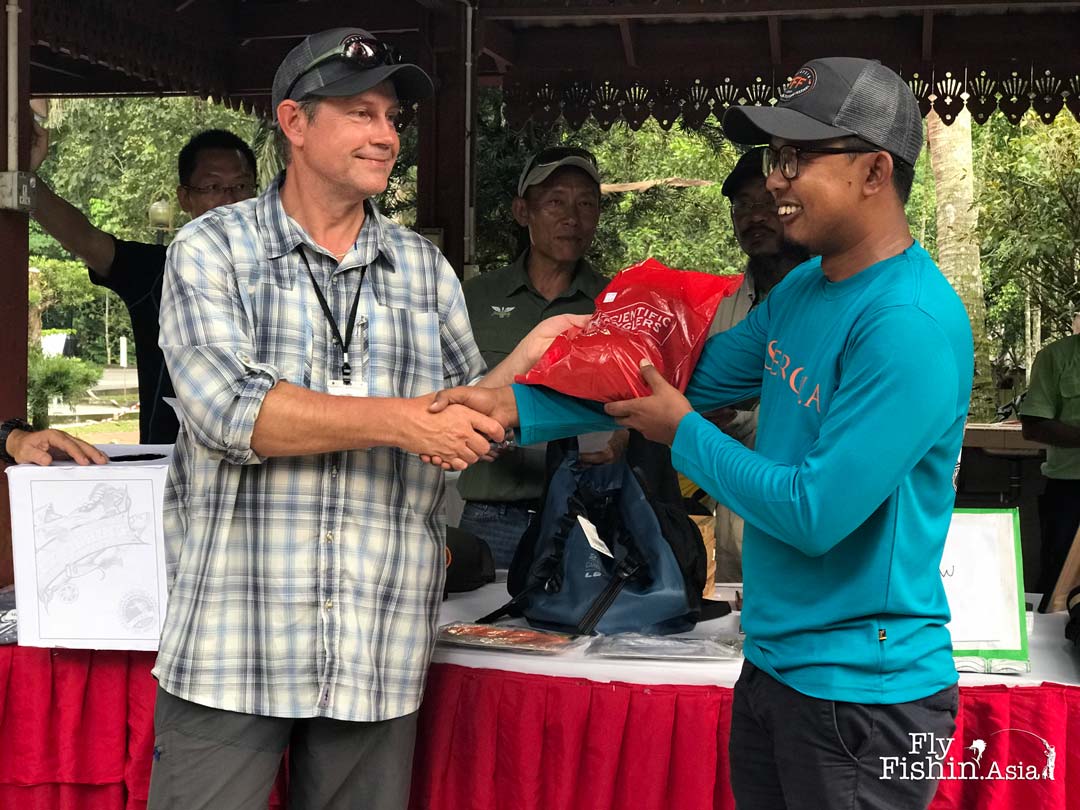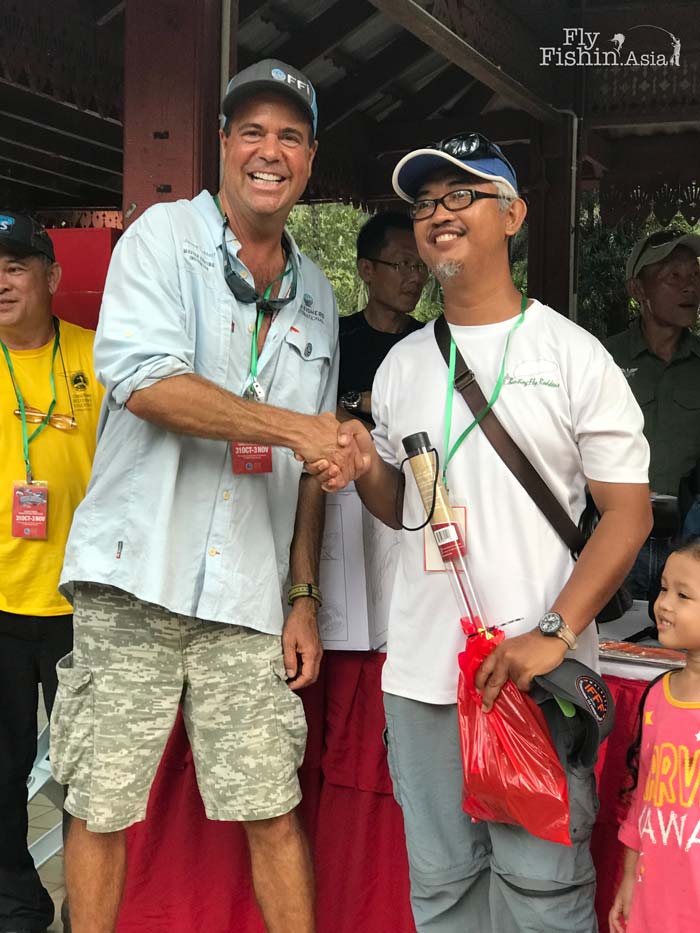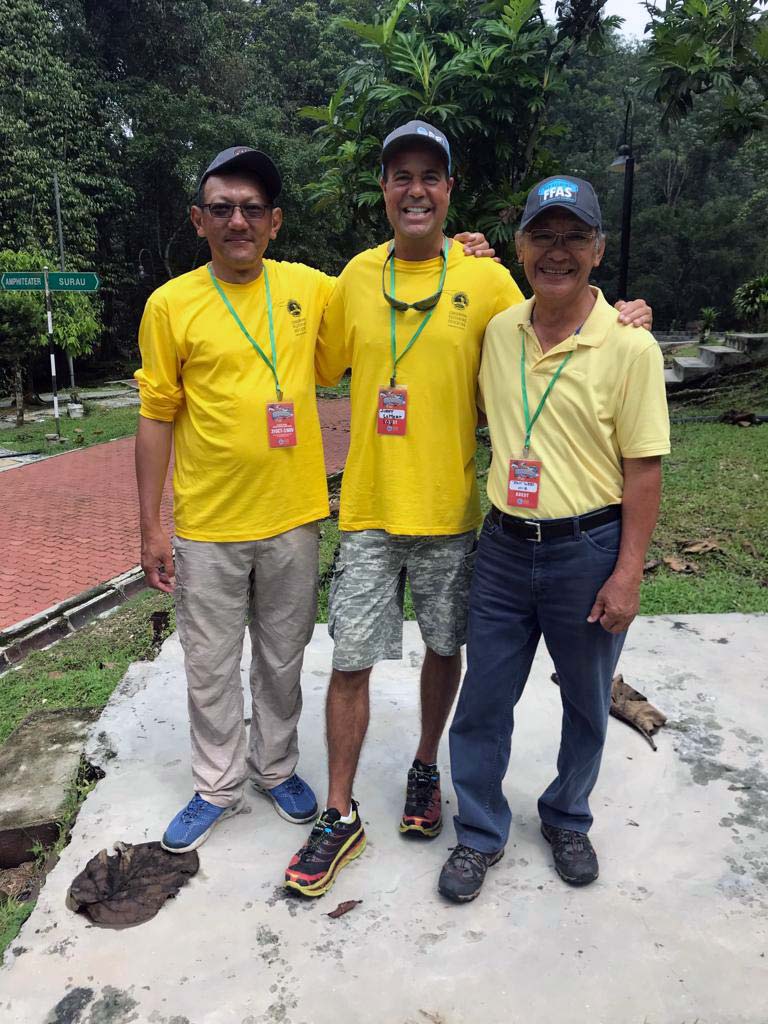 Leave a comment below if you were there, or would like to be informed of future fly fishing events.