When it comes to fly fishing in Malaysia, one of the ultimate offering is sailfish on the fly.
Kuala Rompin is turning dreams into reality of what many fly fishers consider one of the ultimate challenge.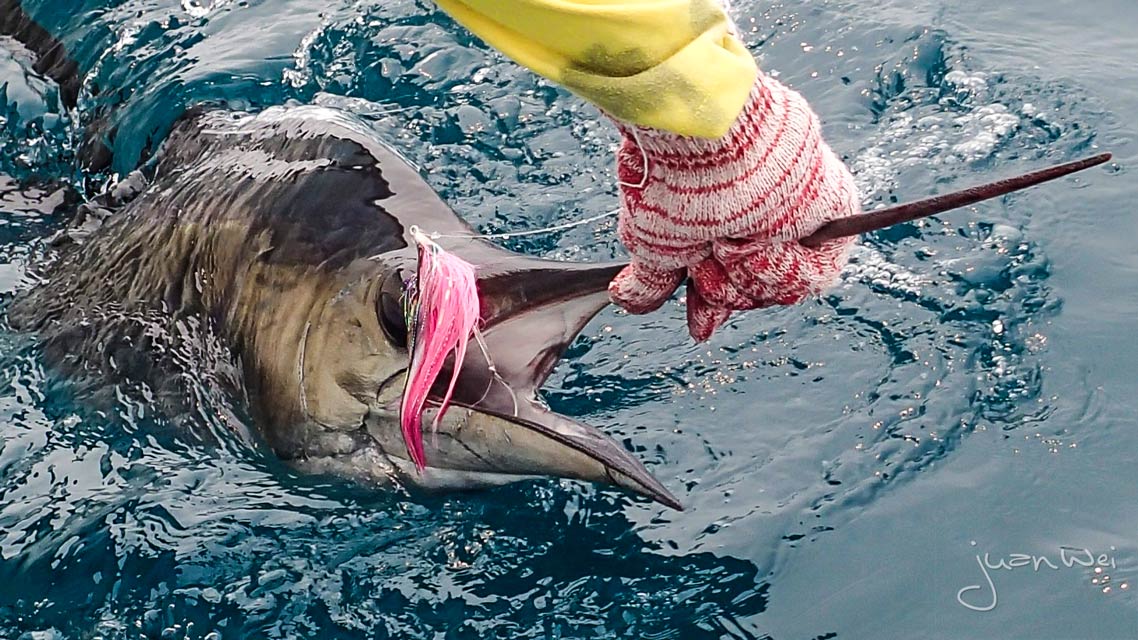 Many have gotten hooked at the adrenalin rush and keep coming back to get their fix and experience the excitement over and over again every year.
Kuala Rompin can often present large numbers of sailfish, which translates to more shots at fish.
Related: Rompin Sailfish Catch Reports
Big Numbers Big Possibility
Large numbers of sailfish is crucial to your chances of success. Billfish is notoriously difficult to catch on artificial lure, let alone on fly.
I've had conversations with seasoned fly fishermen who have traveled far and wide, spent many days and weeks, not to mention good money and have never succeeded with some even going home without even seeing a sailfish out on the waters.
Luckier ones have had bites and hook-ups. Some have even come very close to doing it but remains a fishing story.
While we cannot guarantee you'll see, hook or land any sailfish while fishing with us – your chances are certainly there.
Related: How It Started – Rompin Sailfish
Customize Your Trips
We can be flexible. Let us know your preferred travel style, your itinerary, we will do our best to suit your needs.
We're an all local charter, meaning your crew and your guides are knowledgeable not only about the fishing but everything local as well. Juan Wei (that's me!) is also a passionate fly fisherman, so we speak the same language and have the same passion.
More fly fishing for sailfish reading material:
How Many Per Boat?
That depends on how many days you're fishing with us. Best is one or two fly fishers, maximum of three to a boat is recommended.
More days on the water vs more people will at least give everyone an opportunity to connect to a sailfish or two.
Fly fishing for sailfish is a numbers game and only one fly fisherman can have a go at one time. The more fly fishers there are, the more days you need to spend out there on the water to improve your chances.
Teasing Sailfish
The teasers – bait and switch method is the most popular technique.
A spread of hookless teasers are trolled behind the boat. Once one or more sailfish come to investigate these fleeing "baitfish", the team lure them in to within casting distance.
The fly angler must by now be ready with rod in hand and have enough fly line out of the rod tip to present the fly when signaled to do so.
The cast will be made after the boat is put out of gear and the teaser is taken out of the water. If everything goes as planned, the sailfish will engulf your fly and swim away with it and your line comes tight.
Line management comes next and before you know it you're into your backing, your reel is screaming like you've never heard it do before and one angry sailfish tail walking behind the transom.
Other methods we've deployed and had success when fly fishing for sailfish is by casting hookless poppers or lures as teasers. This is done from a drifting boat.
We've also had some success with casting to free swimming sailfish. Possibly the ultimate sight fishing thrill but let me preempt you, it is extremely challenging and frustrating.
Although incredibly rewarding the last two methods have proven to be incredibly difficult. If you are a skilled fly caster and the opportunities presents itself, you should have a go at it. Who knows?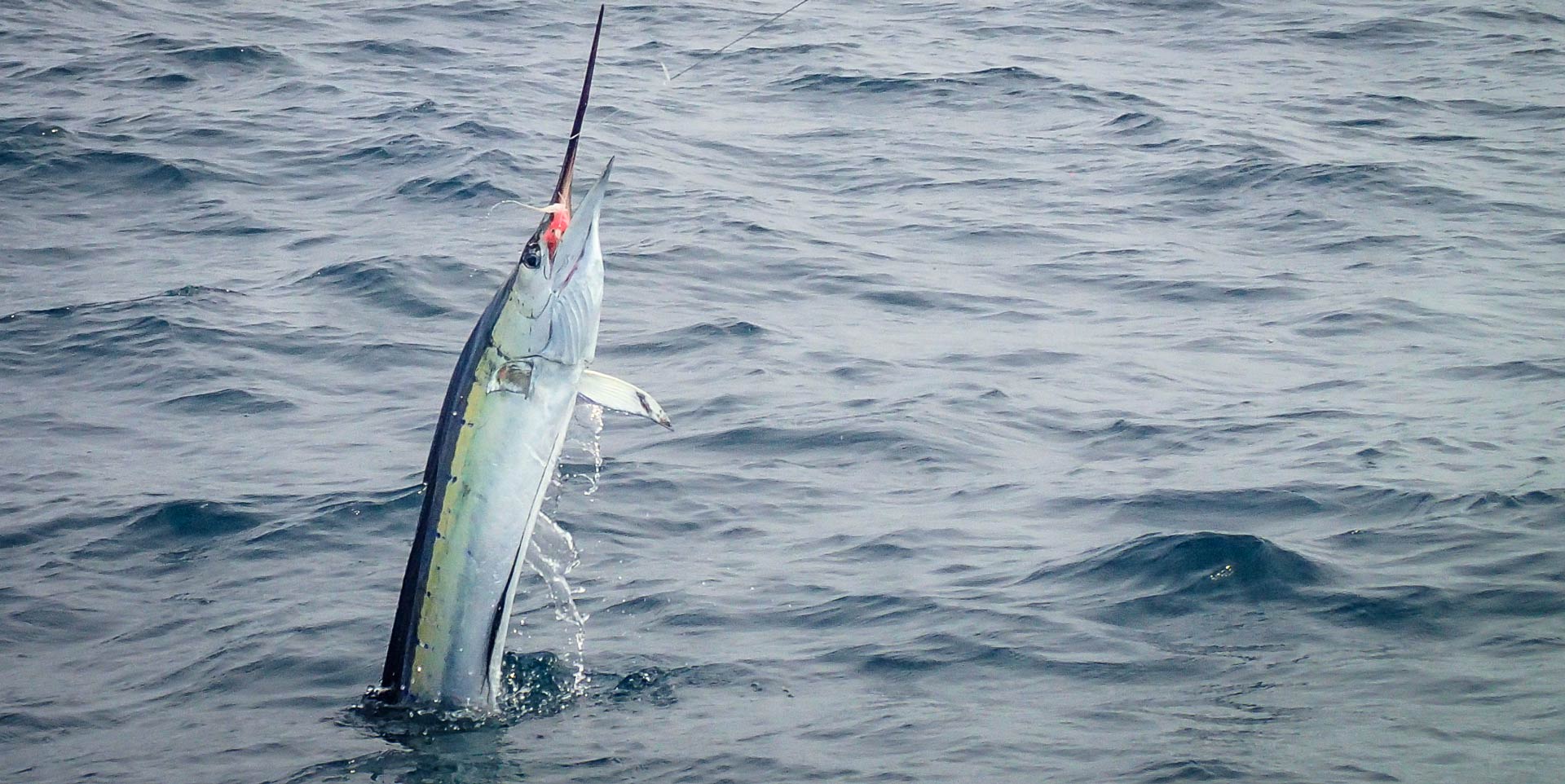 Should you have any questions about fly fishing for sailfish, wish to make a booking or enquire about available dates, please use the form below to contact us.