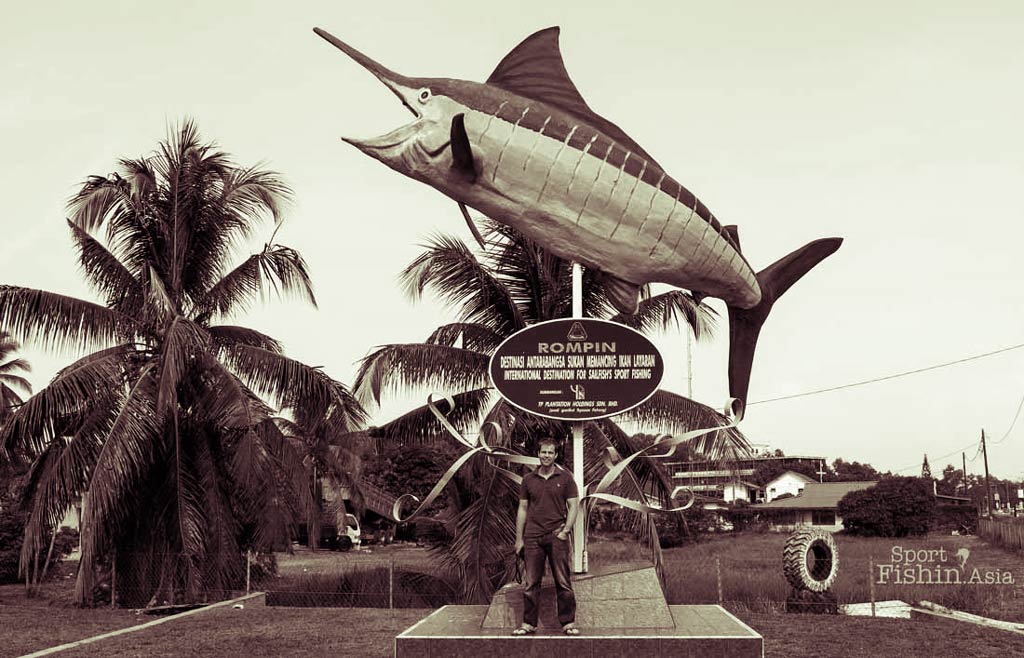 Over the past two decades, since the 1990s, Kuala Rompin has garnered the reputation as the sailfish capital of Asia, and arguably one of the best billfish hotspot in the world.
The reputation growth was slow initially via word of mouth and the odd magazine write-ups.
Boat and fishing facilities back then was basic to say the least as Kuala Rompin is traditionally a small commercial fishing town.
The bigger docks or jetties for landing fish is either further north near Kuantan or just south in Tanjung Gemuk.
Slowly but surely, with the recreational demand, opportunist skippers literally came to town and started using purpose-built boats that are more common in other recreational fishing destinations around Malaysia.
Internet was still slow back then with dial-ups (I can still hear in my head that somewhat awful high-pitched old-school modem sound dialling-in for connection at 56kbps speed).
As internet got faster, Kuala Rompin's popularity exploded into the worldwide sport fishing scene with the advent of social media.
International anglers who were blown-away with the mind-boggling sailfish fishing scene eagerly shared the exploits and hero shots to their friends and the world over.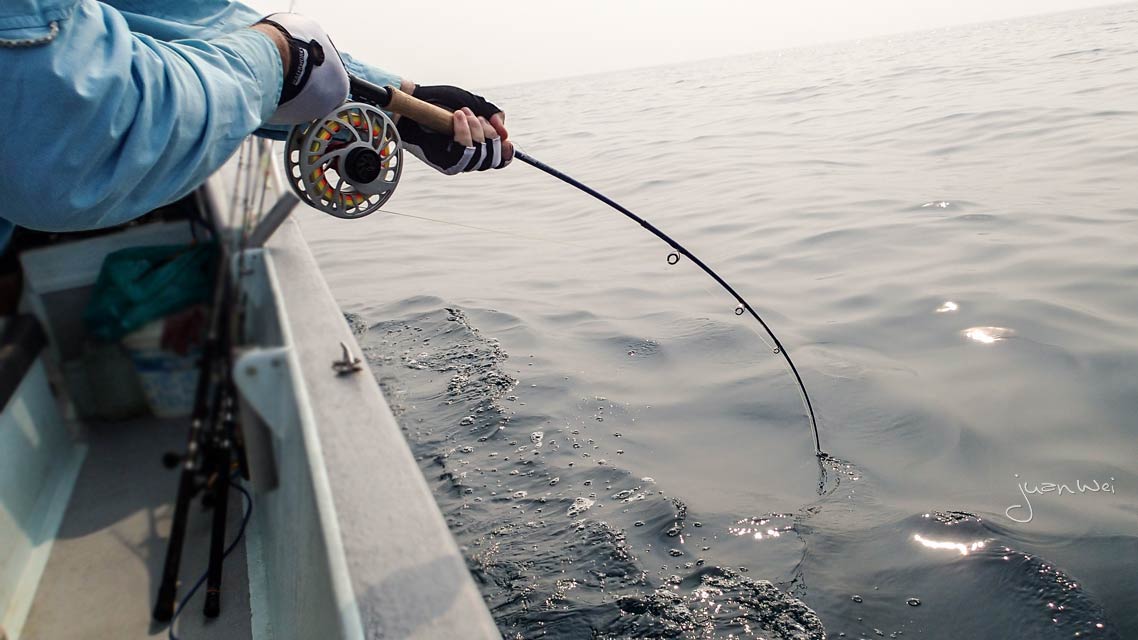 Landing 20 to 30 big billfish per boat in a day just a stone's throw from the dock was a piece of cake back then.
We could afford to fish in small open-top sampans with a single 40hp motor as we never had to venture far and there were few boats and plenty of fish to go around.
We were in fact more into catching "table-fish" in those days when bringing your catch home was the norm.
Every once in a while when someone fancies a billfish fight – one just have to hook on a live bait, drop it off the side of the boat, count to ten and kaboom!… a sailfish will explode out of the water in no time. Easy peasy.
Eventually, more anglers descended upon the waters off Rompin and the need for bigger and faster boats arose.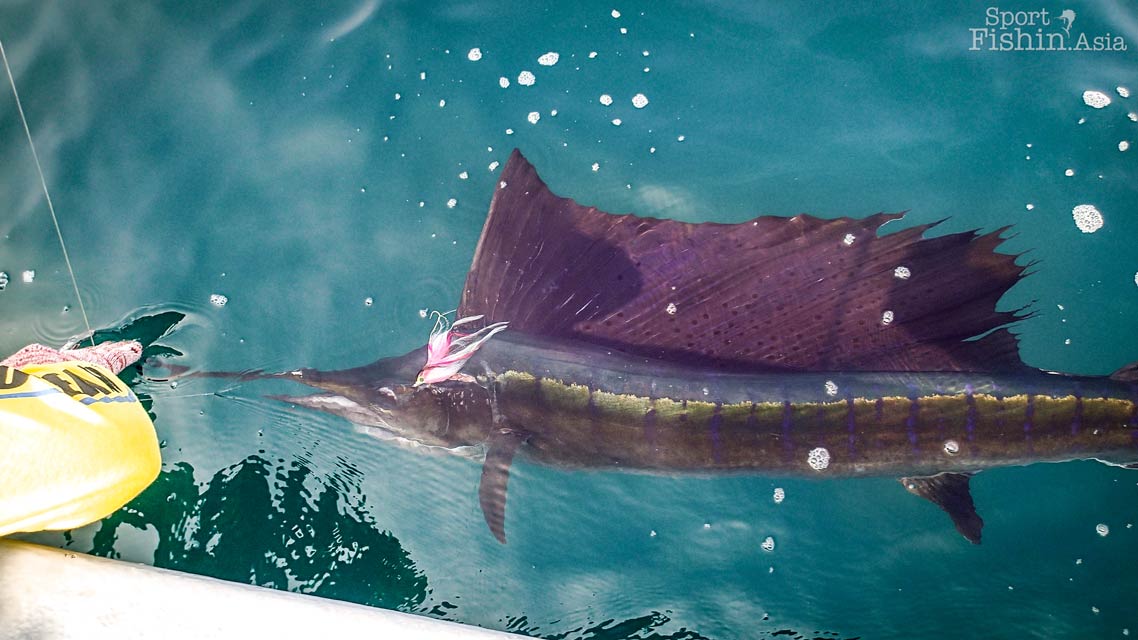 As fishing pressure grew, comes the need to also venture further out.
Back to more recent times – gradually the fly fishermen started to get wind and started trickling in to explore the potentials.
Fly fishing for billfish is not easy, as every fly fisherman who has given it a shot will attest to. And then they saw the unbelievable numbers of sailfish in Rompin and ting-ting-ting this is it.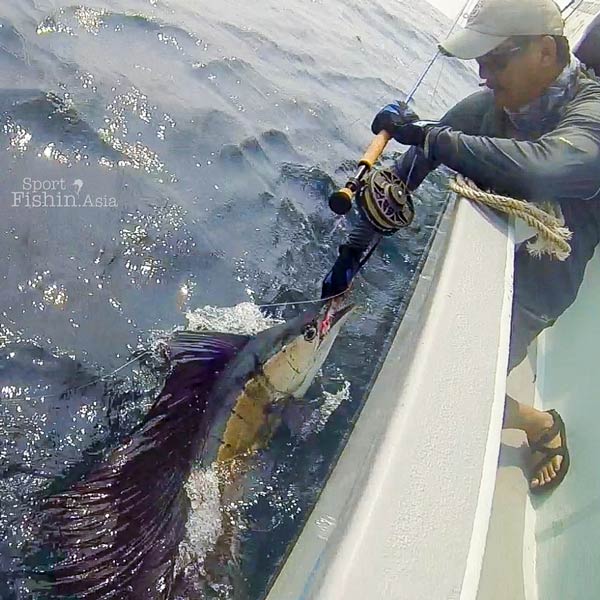 Huge numbers mean more shots and with that, the best possibilities for sailfish on fly.
The Rompin sailfish fly fishing scene started slowly sometime late in the 2000s. None of the charters were experience with fly fishing, let alone saltwater fly fishing for billfish.
Traveling international and experienced fly fishermen brought their know-how and a select few charters were slowly exposed to the intricacies and madness of catching billfish on fly.
Even today, the year of 2016, few charters here actually really know how to fly fish for sailfish. There can be a lot of grey lines when fly fishing for a very challenging target in an unforgiving setting in a limited amount of time.
Depending on the fly fishermen, it is easy to cross these lines just to catch something however shallow the victory may really be.
Billfishing and fly fishing for sailfish in Rompin gives a lot of bang for your buck, and generally remains so till today.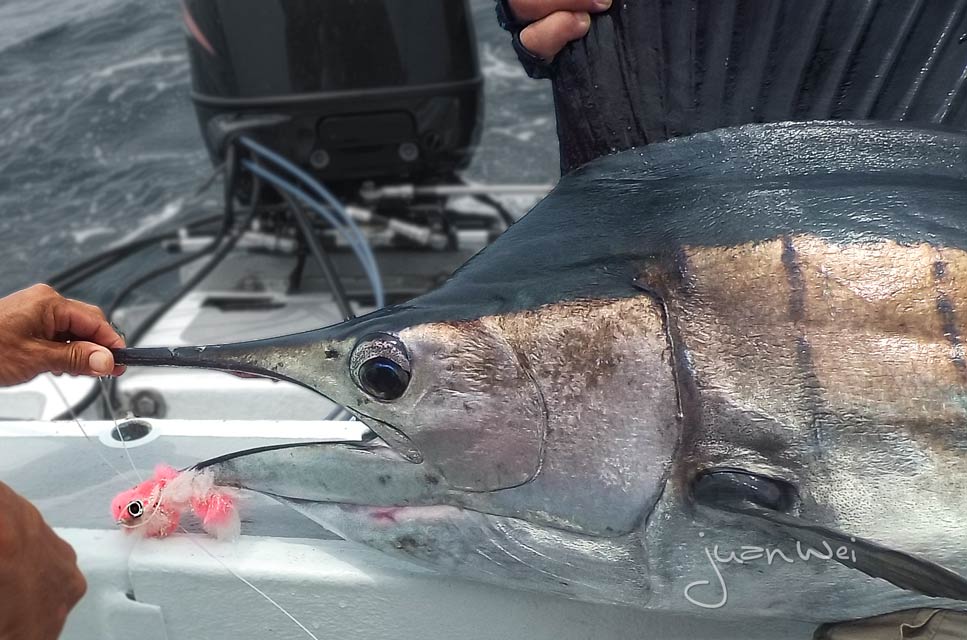 Best Time to Fish Rompin
The fishing season in Kuala Rompin is from March to mid-November. Peak season is August to October.
The northeast monsoon between November and February makes the seas too dangerous to fish, even for larger boats.
The northeast monsoon winds can sometimes arrive a little early in November or be still blowing in early March.
Interestingly, some of the biggest sailfish have also been caught during these times, very early in the season or late in the season, including marlins.
Come fish with us in Kuala Rompin!
Should you have any questions, wish to make a booking or enquire about available dates, please fill-up and submit the form below.