From Salt to Fresh
It has been awhile since I went fishing in Empangan Air Kuning (EAK). With the end of the Rompin sailfish season I now have a bit of time and decided to join Fendi on a day fishing.
Also fishing together is Eaide, a member of the Fly Fishing Association of Selangor (FFAS).
What The Park?
Before I go any further, I want to bring to the attention of readers that as of posting this, access to EAK is still restricted. Perhaps inconvenient is a more accurate word to use.
The park (Taman Botani Negara) where EAK is located in was hit by a bad storm about 8 months ago in March (2019). Plenty of trees were uprooted and structures damaged and the park was closed for repair.
Entirely closed for an incredible 6 months! SIX freakin months – just to clear some trees!!
The park was partially opened since then. Some operators were forced to move out as they were unable to sustain their business with the park closed.
We used to be able to drive right up to EAK but not now. Special arrangements need to made made to get there.
Anglers have started to trickle in again, but still a far cry from what it used to be.
Big Pacu Run video!
Any Day is a Good Day to Fish, More So Today!
So on that day we were ferried in to the place as pillion riders on a scooter one by one.
It turned out to be a good day of fishing as the pacu was quite active and were coming to the surface to feed. Some days you just don't see any of them.
The jelawat (mad barbs) were however not to be seen that day.
Below are some pictures from that day.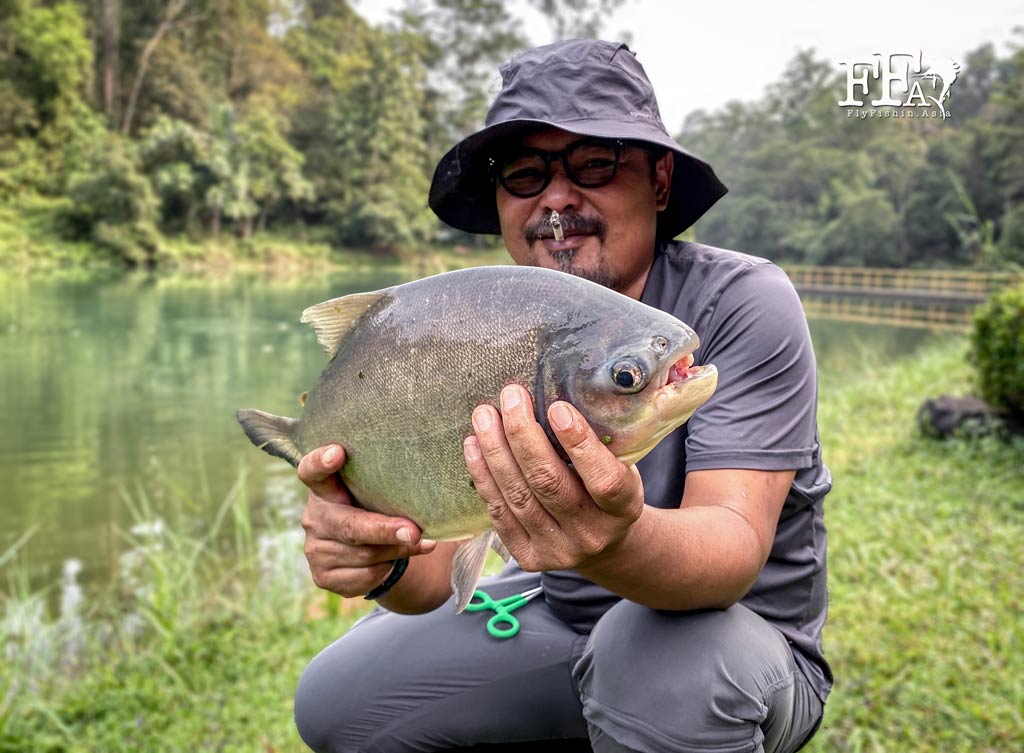 Please leave a comment below or to find out more about fishing for pacu here, contact us.