Eddie is no stranger to having a good catch on trips. The fishing god is probably smiling at him all the time.
Or it could be that moustache of his!
The two-day trip however started off topsy-turvy. On both days sailfish was practically queuing up behind the teaser one after another coming in for us to have shots at them on the fly.
ONS and OFFS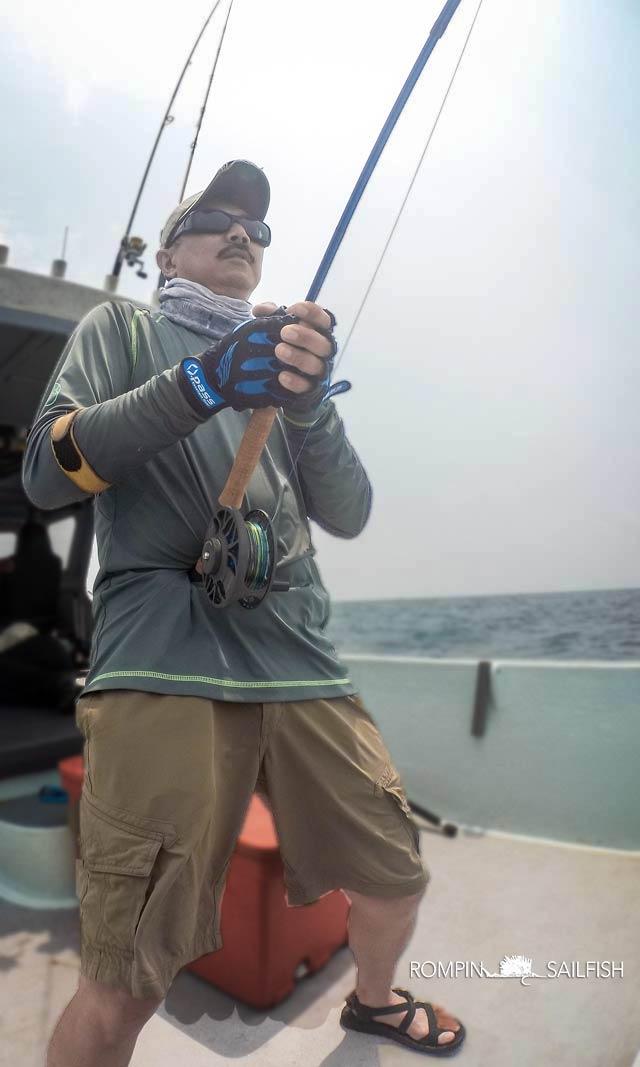 Ben had a couple of good shots and hookups resulting in a bent hook in one and a broken hook in another after an epic long run by what looks like a big fish as it took to the air on its way towards the horizon.
After what seem like an eternity winding back line into the spool and preparing to have a go at another sailfish, Ben was left cursing his luck when he realised his new Sage reel's drag was absolutely destroyed after that one single hot run!
Nonetheless, fish we must and he could always go old school by palming the reel to substitute for the lost drag.
Dron meanwhile, is knocked out of action by the rather choppy seas as the day went by with fish after fish being lost either by offs or broken tippets.
It can feel somewhat disheartening with countless opportunities being presented to us and yet not a single fish being landed. While some days, you can be just trolling endlessly waiting for an opportunity to present itself.
That evening Ben received news from home that his daughter was not well and have been admitted to the hospital so he had to cut short his trip and head home immediately.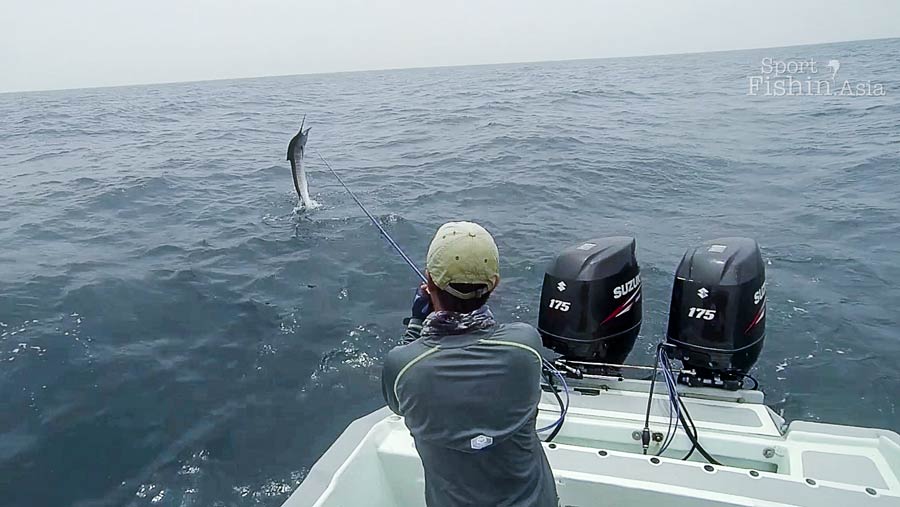 HOT RUN
The next day's fishing was just as hot as the day before.
With Ben having gone back the evening before and the rough seas continuing to deliver a knock-out punch to Dron, Eddie had the transom all to himself.
The fishing started off just like the day before with many casts-strikes-fish-ons and fish-offs and I remember telling Eddie it's about time we bring a fish to the boat.
Eddie too was showing frustration with not getting the hooks to stick and stay on long enough. He set the hook so hard on one that the tippet broke with a loud snap.
He soon got the hang of things however, and at about 11AM Eddie had his first solid connection on a sailfish and the fight was on. What a relief!
After landing that fish, Eddie was on fire and went on to land the two subsequent sailfish. All within a span of two and a half hours – talk about a hot-run!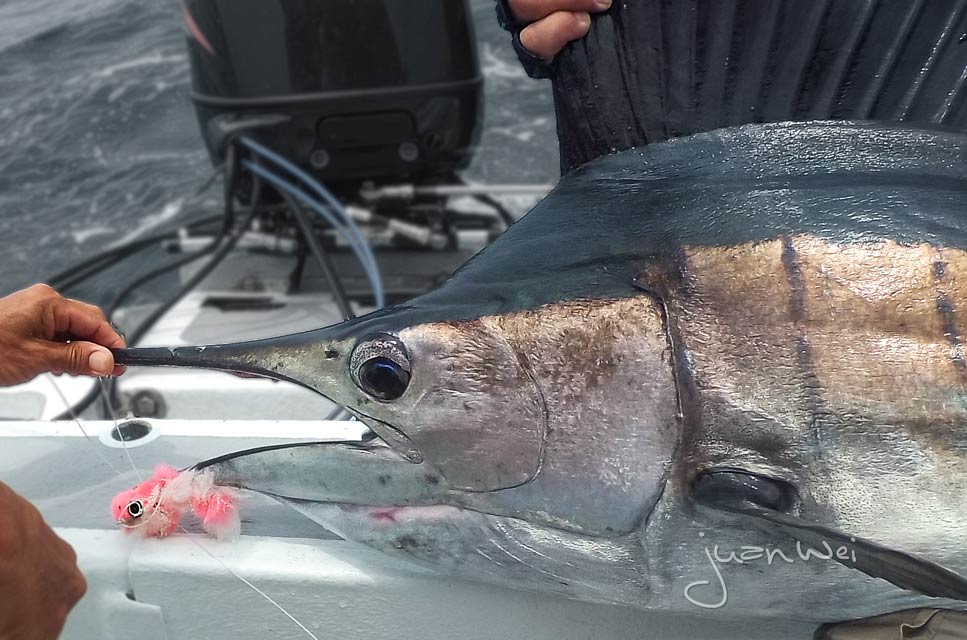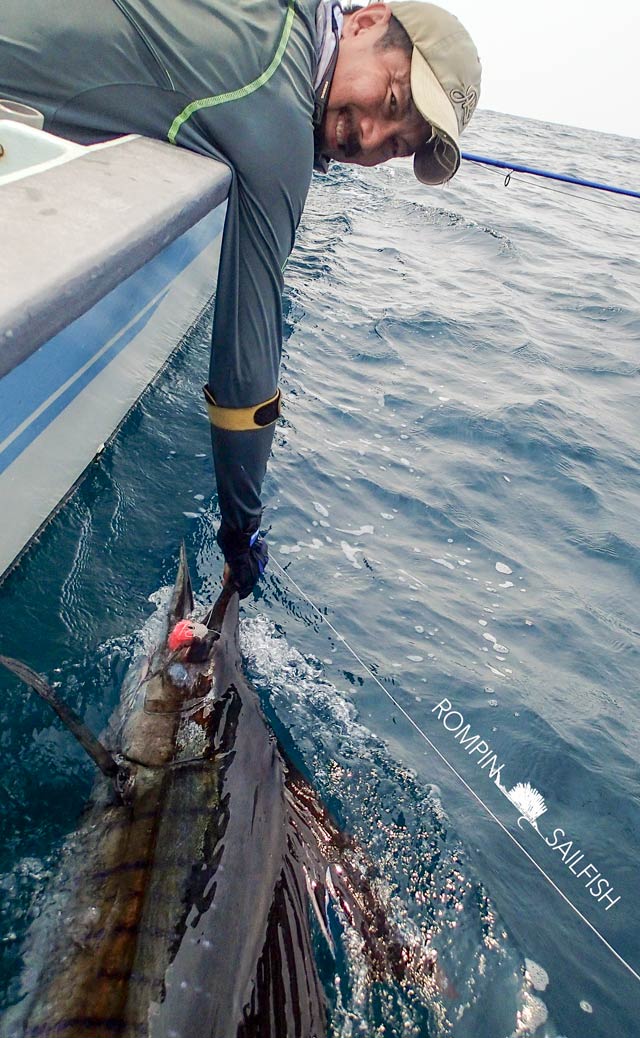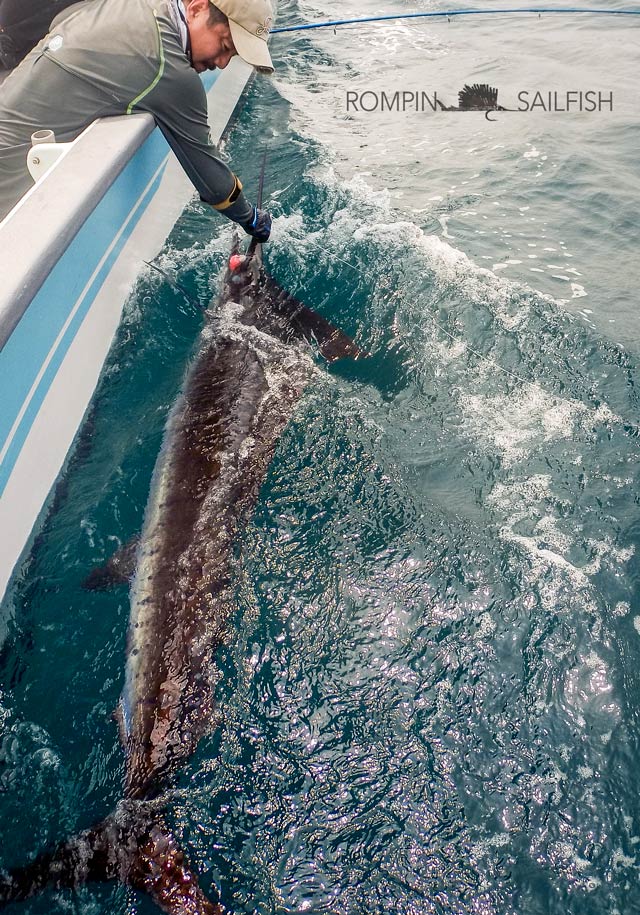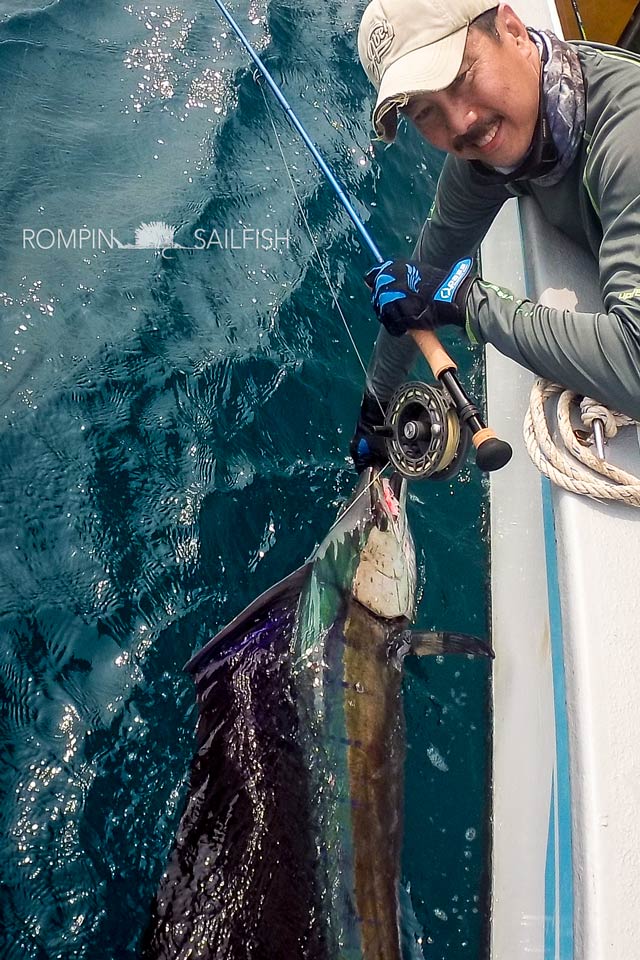 There was still time but being a good sport and satisfied with a good workout, we decided to head back earlier at 3PM so we could head back home leisurely and Dron could get some relief from the drowsiness.
Everybody loves a happy ending.
For a closer look into the sailfish fly used check out this post.
Cheers – Juan Wei
To experience fly fishing sailfish of your own, CONTACT JW.
More photos from the trip…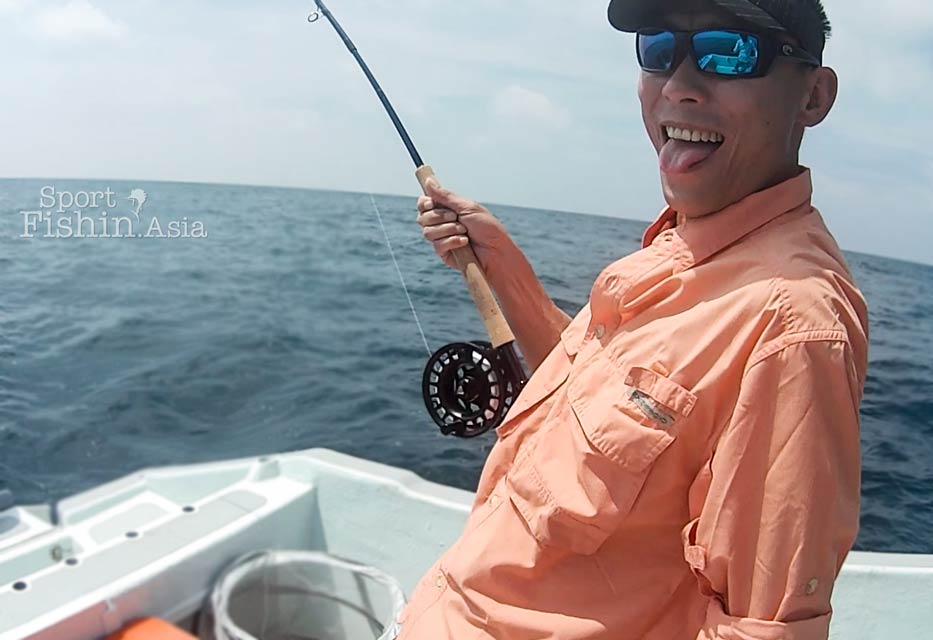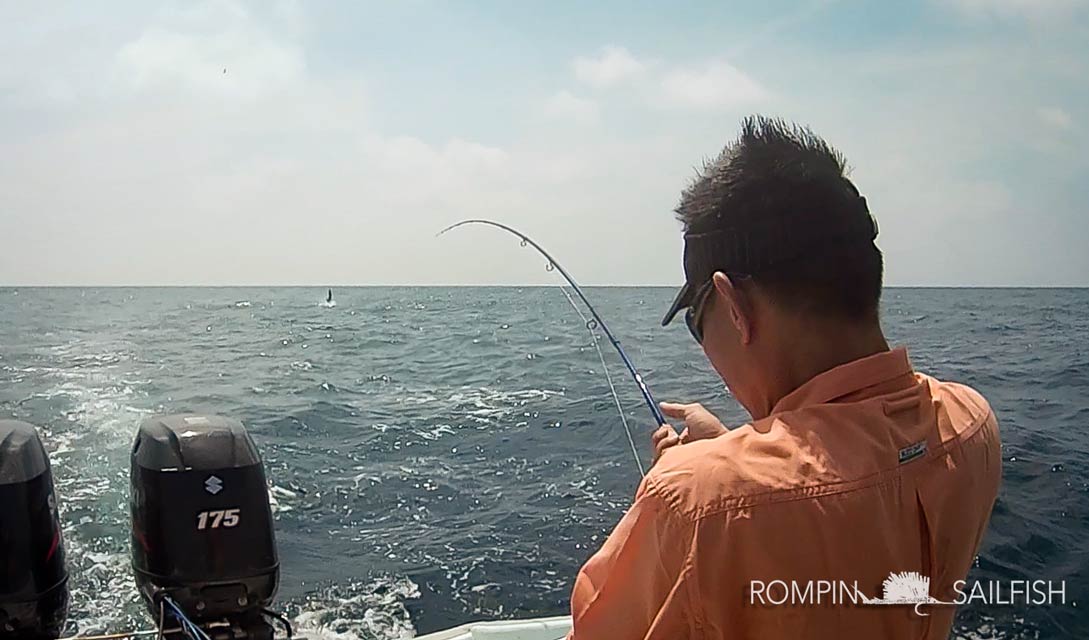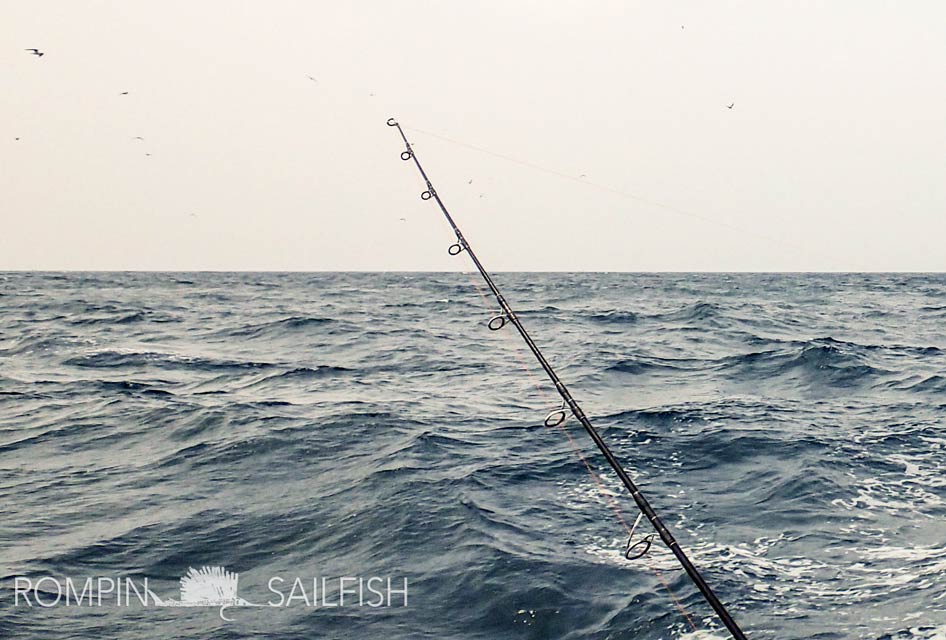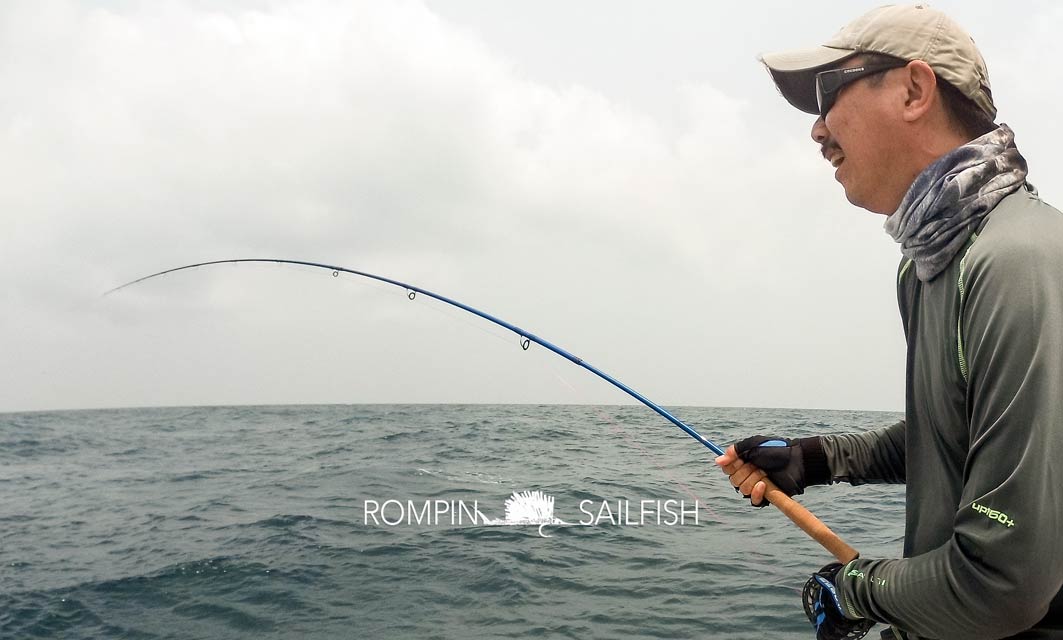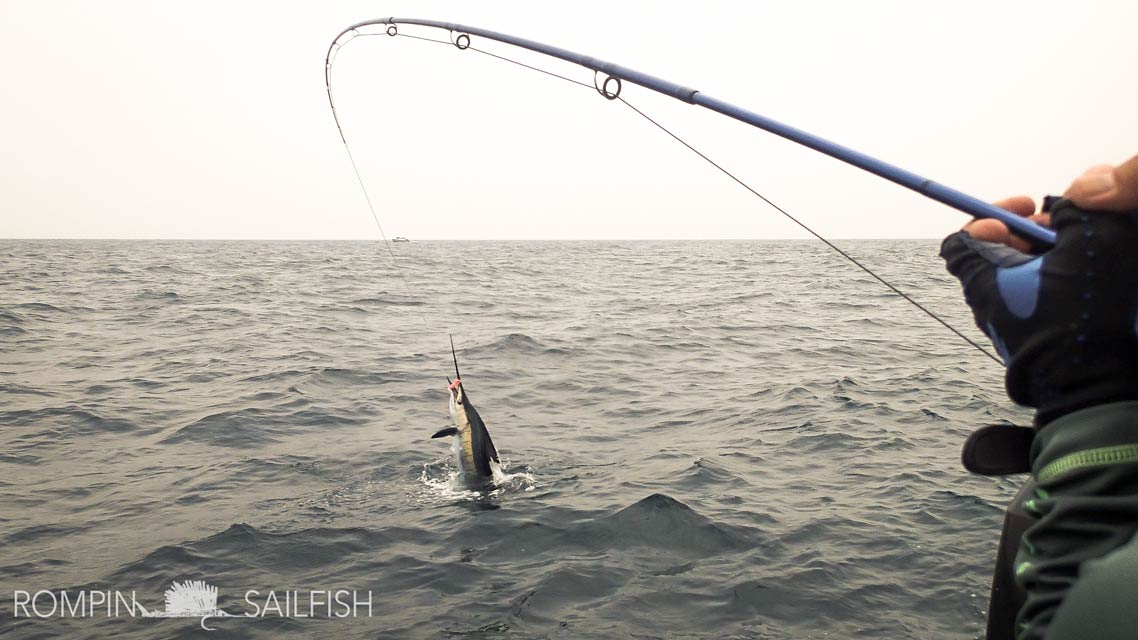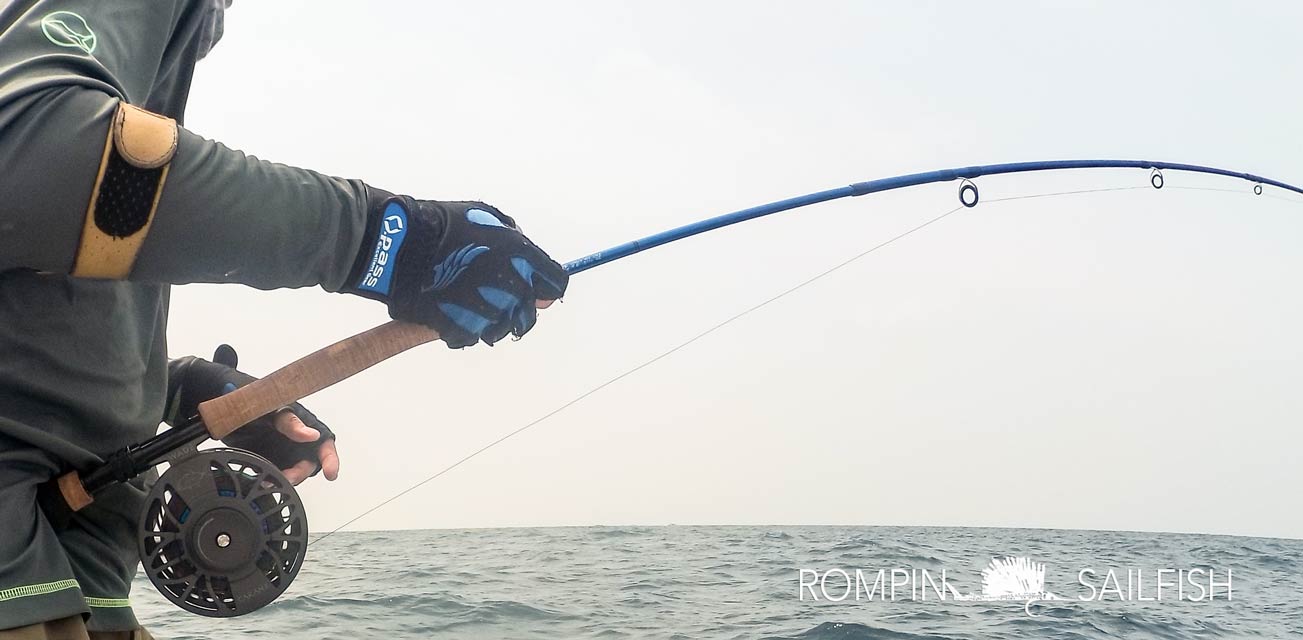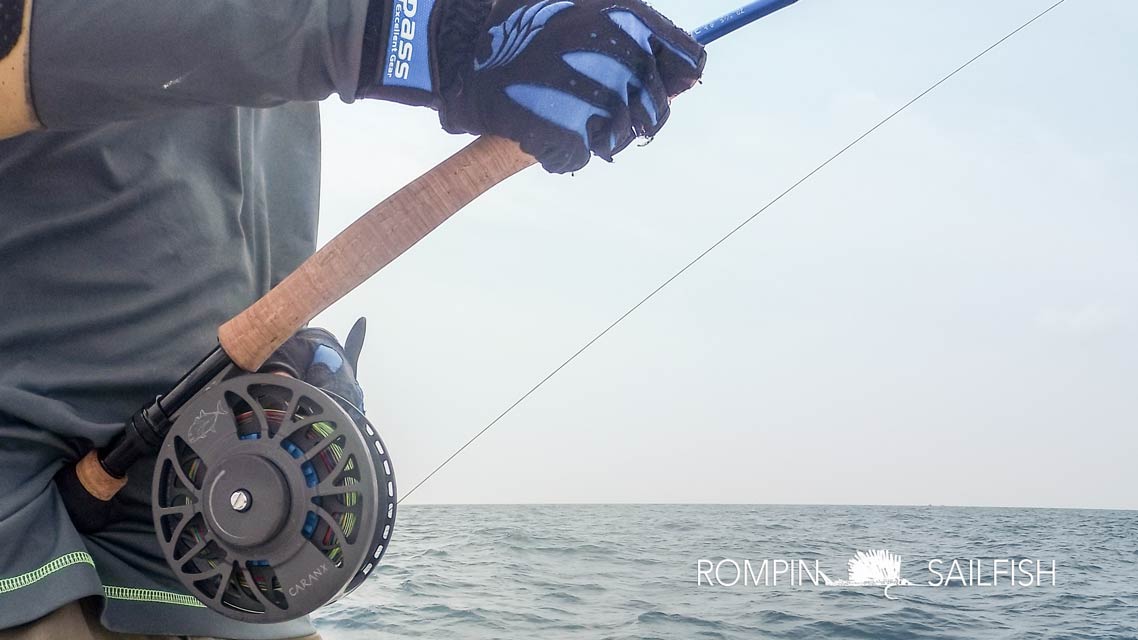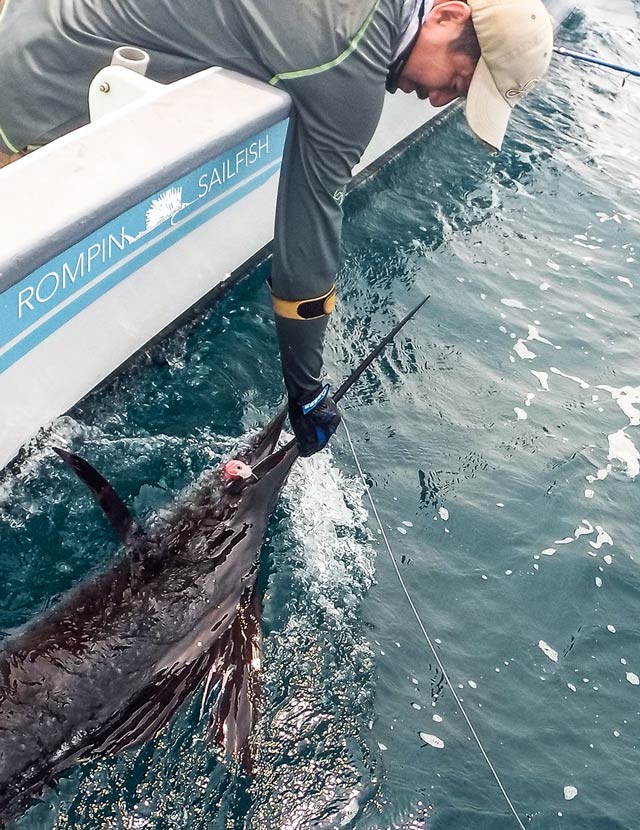 CONTACT Juan for your Rompin sailfish fly fishing adventure.