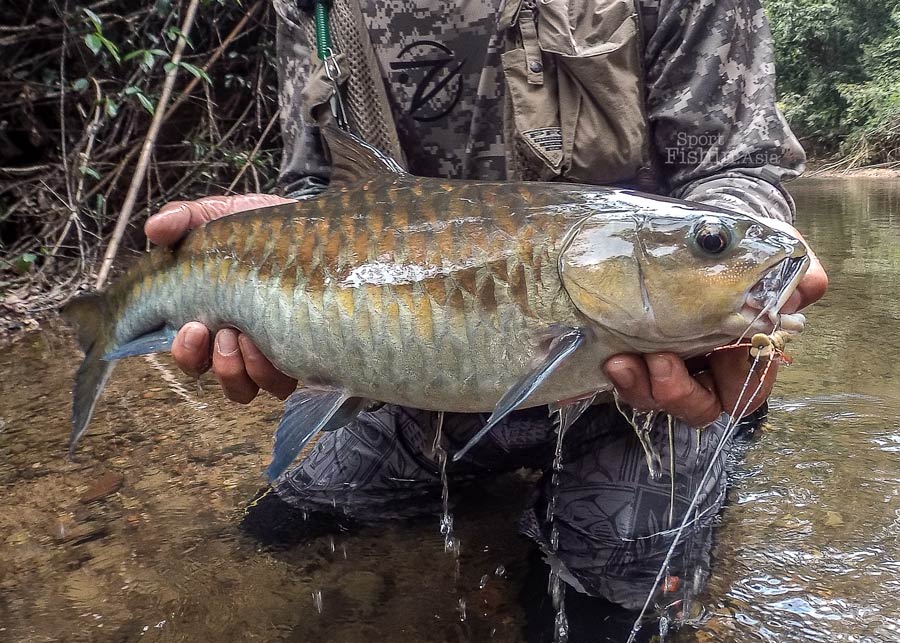 What an epic maiden trip it is for Tim from Brisbane to fly fish for thai mahseer. His very first fish on the very first day of fishing was a beautiful 2kg specimen hardly 100 meters from where we parked the boat.
Most anglers will be catching plenty of smaller fish before graduating to a good sized thai mahseer.
And then, many mahseer later, Tim went on to catch what is possibly the biggest blue mahseer on fly in this parts.
The IGFA all-tackle record states that the biggest blue mahseer is a 4.5kg (9lb 15oz) fish measuring 63cm (25 inches). It is a fish caught in 2011 in Nam Song River, Laos.
That's interesting because Tim's fish measures 76cm (30 inches) and is estimated between 4 to 5kg. A local guide who has seen plenty of mahseer gave the same weight estimation. Of course it is all unofficial as we released the fish without making any record claims.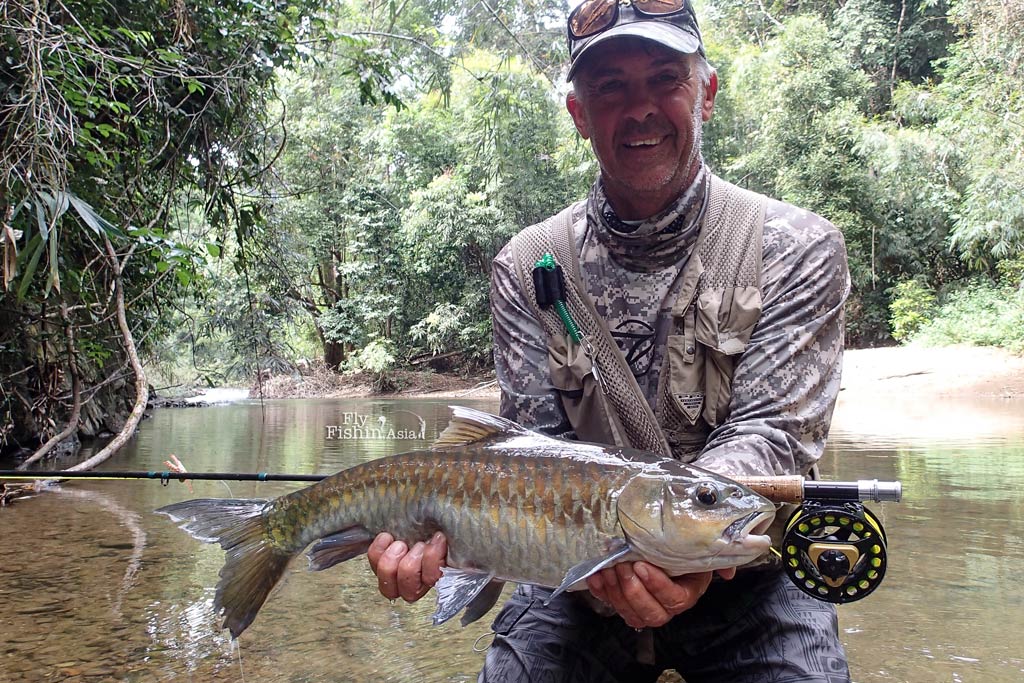 When the big hopper landed, the fish hit the well-placed fly with such ferocity that the water exploded in a loud eruption of water spray.
I was standing just behind Tim and yelp out an audible "Wow" before my heart sank when the line lost tension and Tim said it's "off".
It turns out the big blue mahseer shot upstream, made a u-turn when it hit a cascade and made a swift run downstream past us.
This is when I went after it with landing net in hand as it then swam into some sunken timber and swam further downstream through some submerged structures.
It was a great relief to see in go into the net and we both cry out in joy with hearts pounding.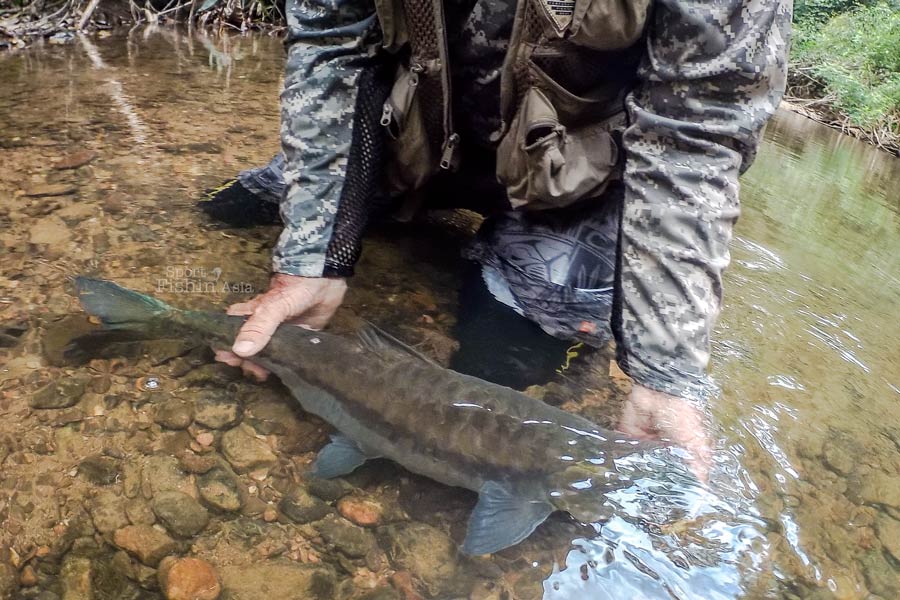 Contact Juan to find out more about mahseer fishing.