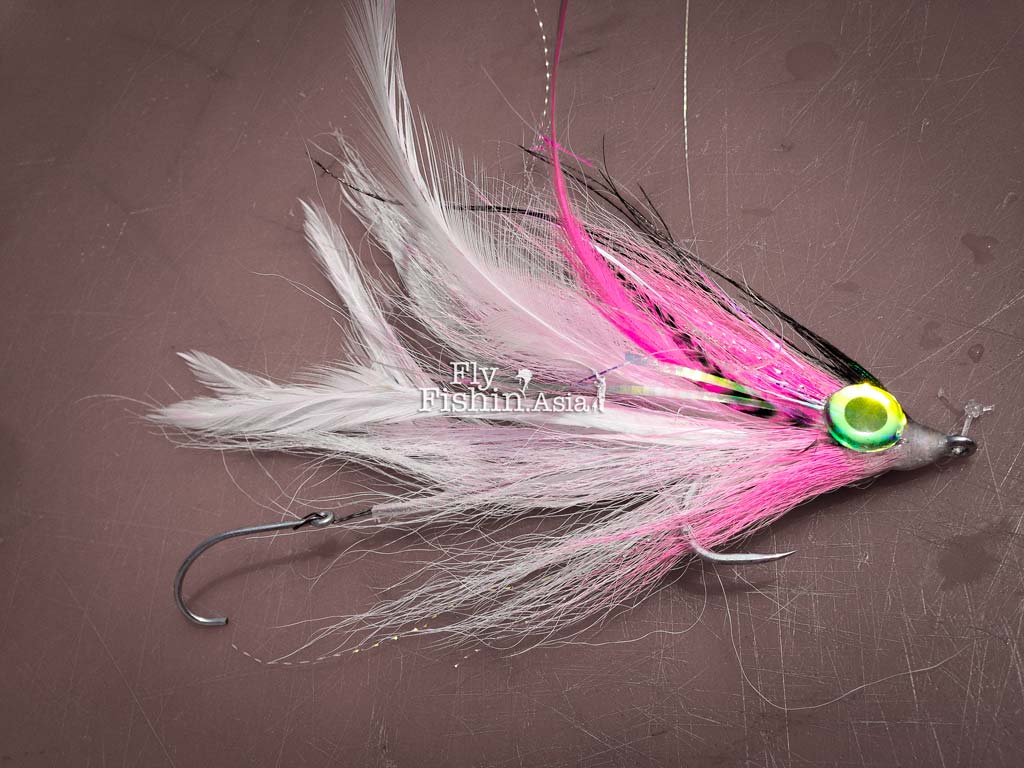 Your heart breaks when you get a solid hook-up on a sailfish and the hook breaks.
Many things can go wrong when fly fishing for sailfish and a broken hook is certainly one that makes your heart sink.
The hook used to tie this sailfish fly in the image is a Gamakatsu SC15-2H Wide Gap 2x Strong Saltwater Series Fly Hook.
The usual culprit that cause these heart breaks I mean hooks breaking are 1) fly line butt wraps the rod or elsewhere – line management issue and 2) reel drag locked to the max.
The sailfish mouth is like rock hard mostly and you never know where the hook tip might get embedded. It could be just the tip in a very hard part and with all that stress plus an awkward angle the hook just snaps near the tip.
Before you star thinking this is a common occurrence, it is not. But it has happened more than once. Plus throw in the odd straightened hooks. Sailfish on fly rocks!
Have you had a heart break like this? Let's hear about it in the comment box. *Sob**