If you are a fly fisher, fly tier, a beginner, or just curious, fly casting and fly tying workshops are events you should not miss. Especially when they're free!
I salute people for the sacrifices they make to make things happen as it takes effort, time and resources by these busy individuals to put together such events to share their knowledge and promote the sport.
Top fly-tier in Malaysia and the region, Dron Lee demonstrated his fly tying prowess recently in a fly-tying workshop on 20 January 2016.
Held in local fly shop Tacklebox Adventures, Dron shared many tying tips and tricks to those present. Many enthusiasts having seen some of his work either in real life or in his blog are often blown away by some of them.
True to that, those present at the workshop that day learned something new, some more than others, even seasoned fly tiers.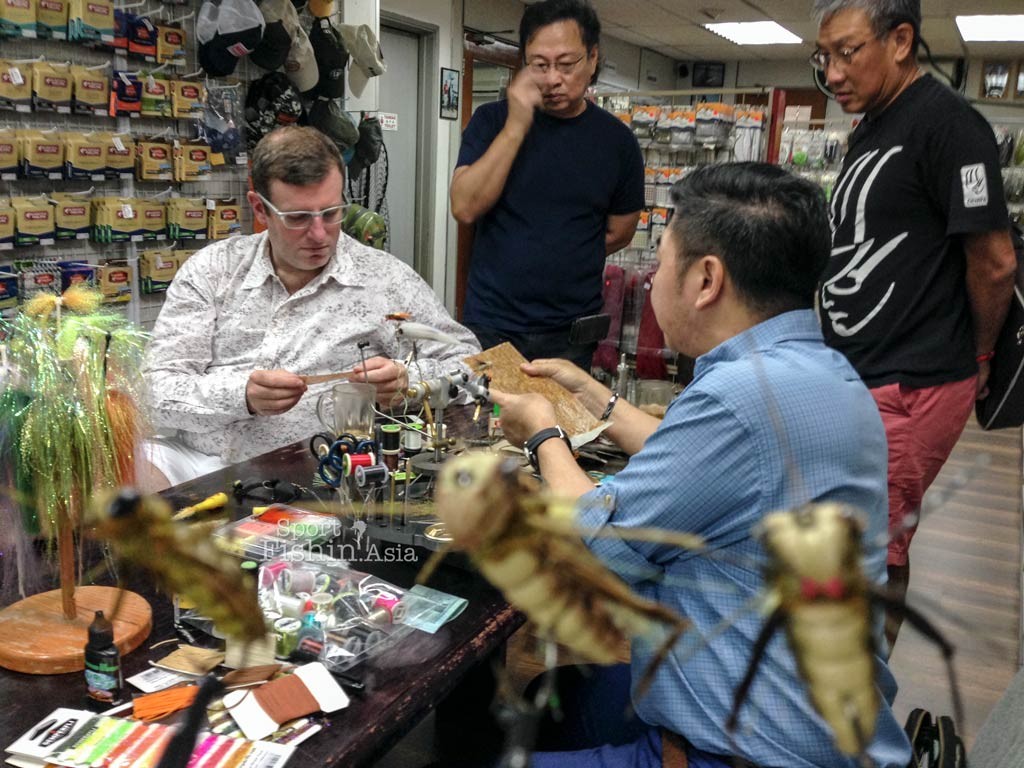 Wet Damper
I personally feel the workshop may have been a little subdued and perhaps a longer or earlier notice/announcement will get more awareness out there. More publicity will be helpful, too. No doubt the heavy rain that afternoon surely did put some damper in the attendance as well.
I suggested to Dron perhaps he may even want to live-stream the next workshop.
More fly fishing and fly tying enthusiast, beginners or experts alike, should make an effort to join or attend this kind of workshops that will only benefit their own skills in the end. Events such as these are also excellent to get to know people who share the same interests and with that, an opportunity to explore new possibilities and even places to fish. After all, fishing is supposed to be a social sport. No?
Anyway, I managed to flick a nice hopper from Dron for my mahseer fishing trip the very next day and we successfully landed a record size fish with that very fly, how about that!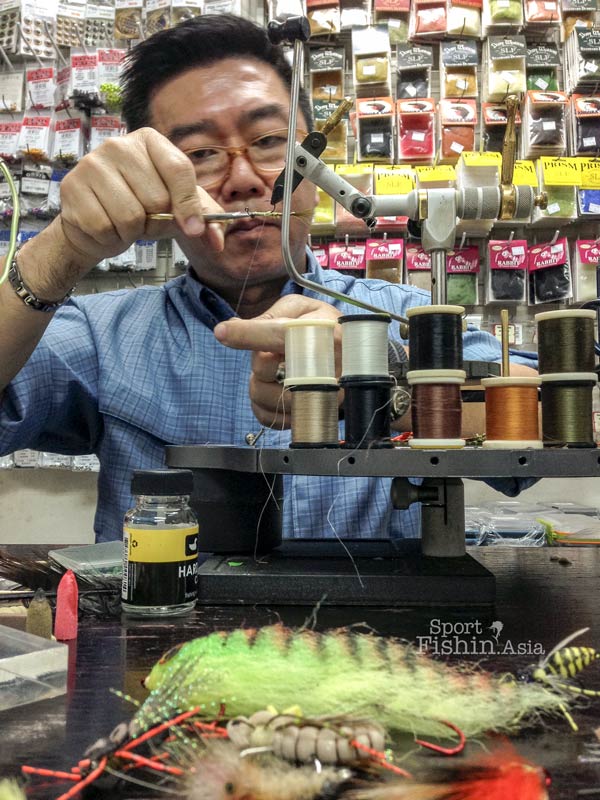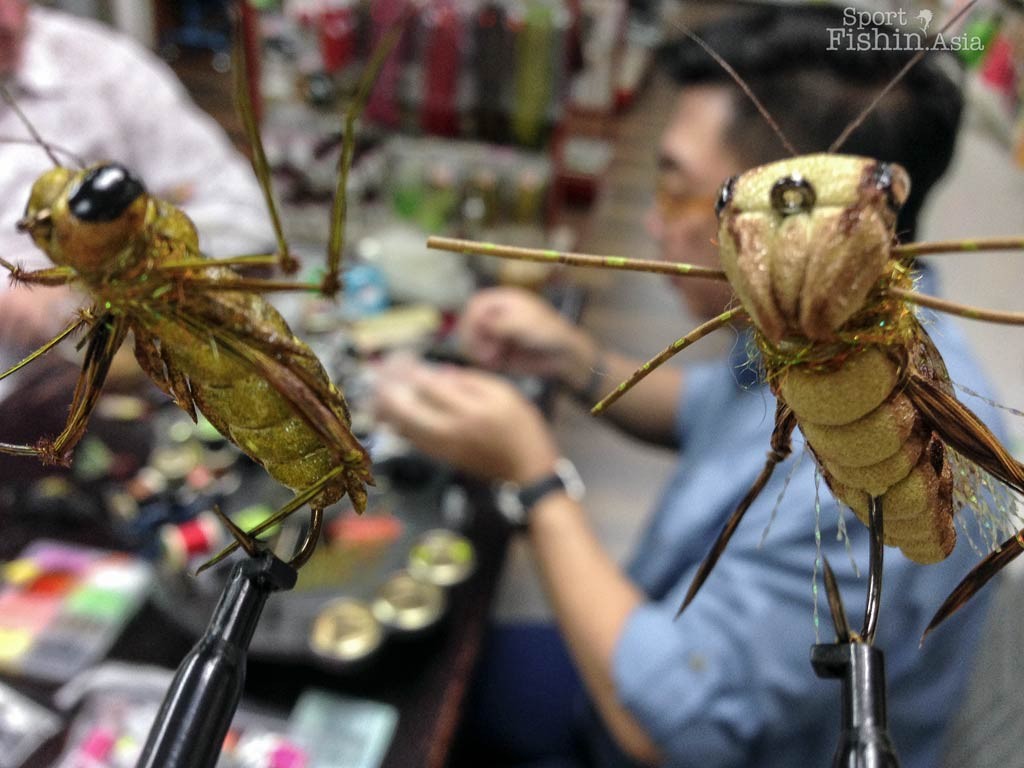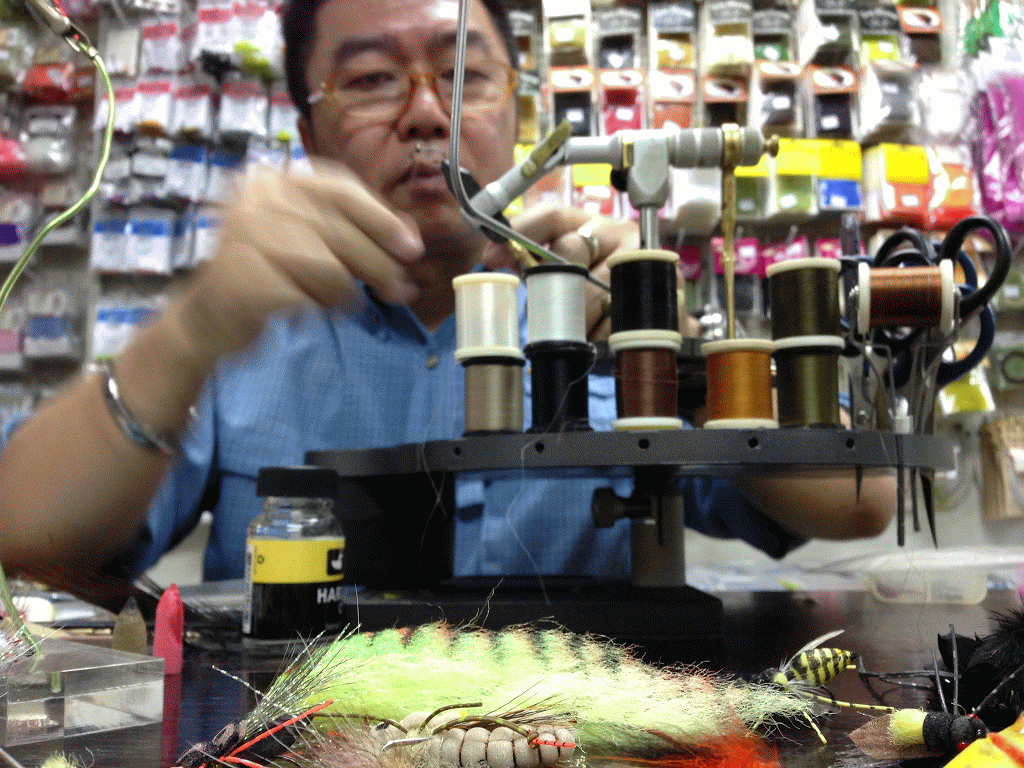 Dron is a pro tier with Semperfli and Deer Creek. You can find all your fly tying materials from both brands at Tacklebox Adventures.
We will be announcing more upcoming fly casting, fly fishing workshops and to stay in the loop, signup to our newsletter using the form below.