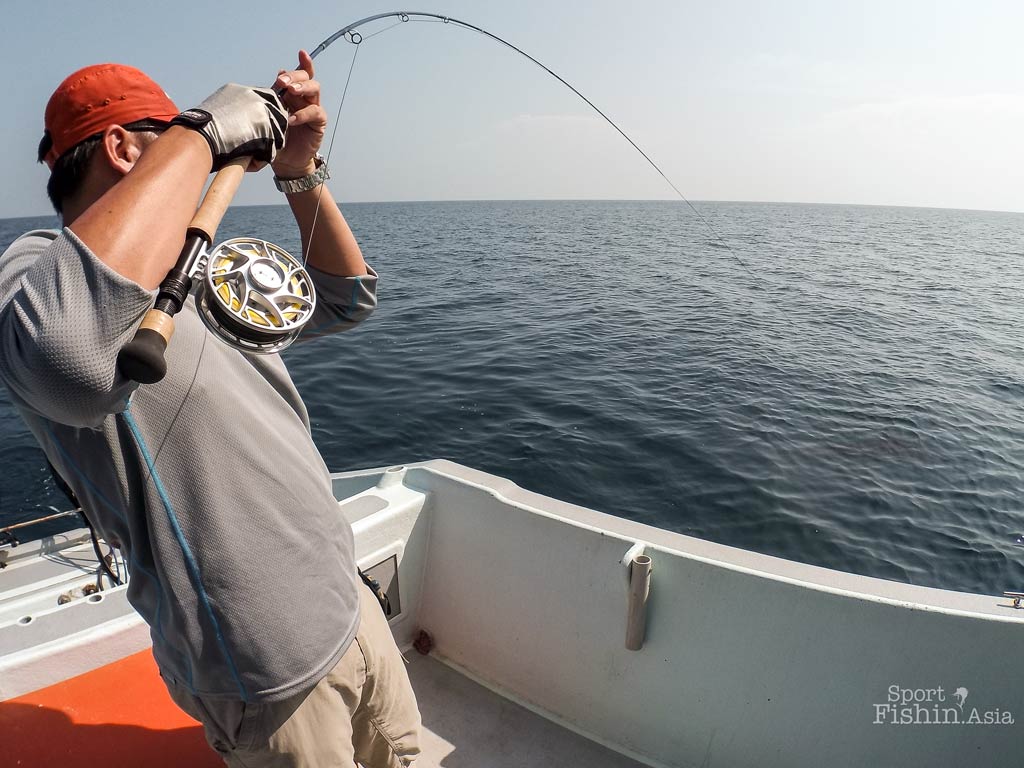 In case you're wondering, puyao in Chinese is do not want and Yao is want. Yao-Yao can also mean more more, please!
Sek had thought fly fishing for sailfish is going to be a whole lot of boring waiting game. And then he cannot get enough of it!
The truth of the matter is there will be some days when we will be trolling teasers for hours and nothing happens. That's fishing – experienced big game saltwater fishermen will be able to relate going out for hours or even days without even turning a reel once.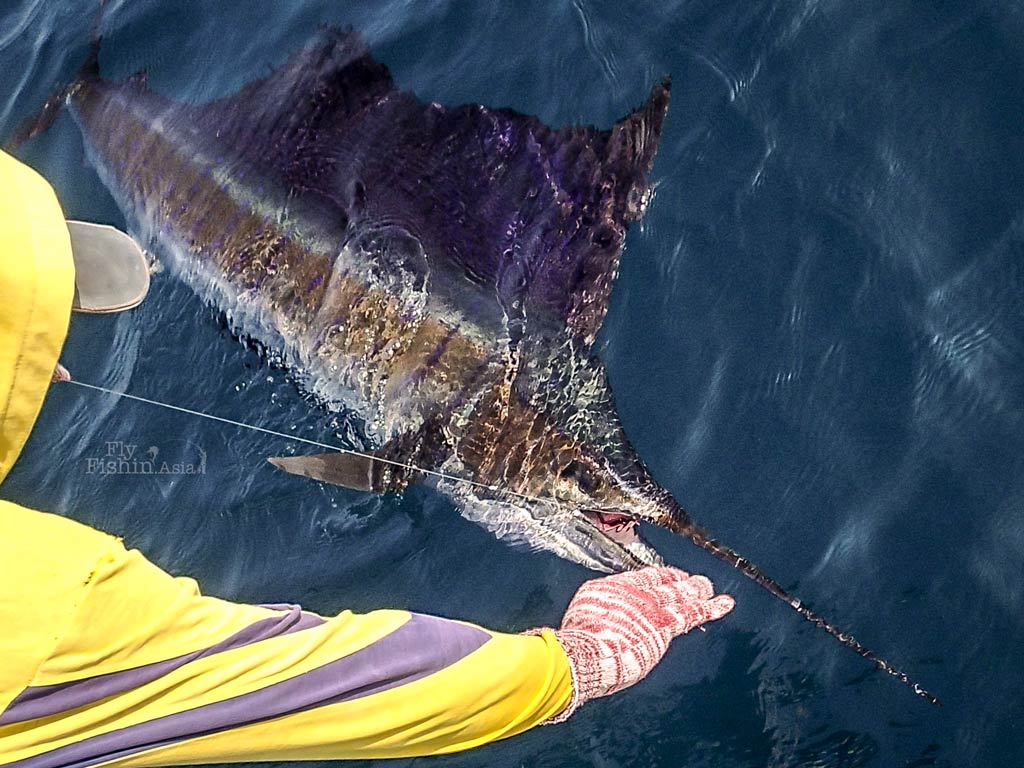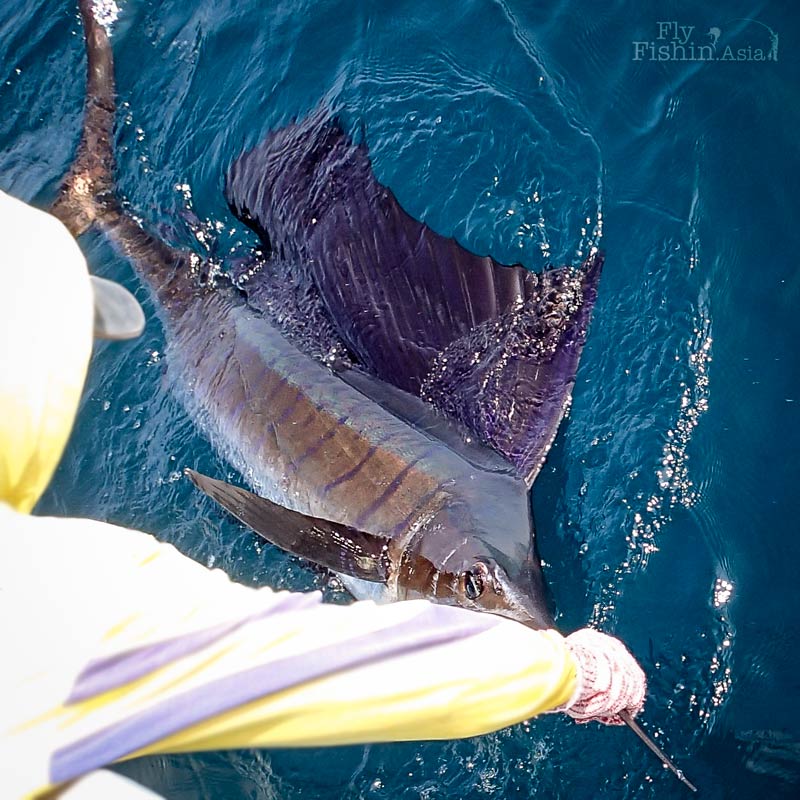 Not on this day, however, when Sek an IFFF CCI is on the transom. Every time a sailfish shows up behind the teaser, Sek is jumping up and down like a kid in the candy store, even when it's not his turn to fish!
Perhaps mesmerized at one moment, he just stood there frozen when a sailfish took-off with his fly in the mouth and backing line peeling off rapidly from his Hatch Finatic reel.
Watch Sek and the sailfish video here.
But Sek, a IFFF certified casting instructor and no stranger to big fish, battled the sailfish like a seasoned angler would.
Contact Juan for information about sailfish fly fishing in Kuala Rompin.