This post was originally published on 2 February 2018. See below for corresponding updates.
The second Kuala Lumpur Malaysia International Fly Fishing Festival (MIFFF) is confirmed for October 31 – November 3, 2018. The final two days, November 2–3 (Friday & Saturday) being open public days.
Casting Instructor Certification Program (CICP) is expected to be held on the first three days from October 31 to November 3. For information about the CICP you may contact us, contact the event organiser Fly fishing Association of Selangor (FFAS), or go to the webpage of Fly Fishers International (FFI).
2018 Post Event Report and Pictures
The previous and first international fly fishing Malaysia event was way back in 2012
Read and see pictures from the 2012 Malaysia International Fly Fishing Festival
Something exciting to look forward to immediately after the event is the first International Royal Belum Fly Fishing Challenge. Royal Belum is renown for giant snakehead, giant guorami and sebarau (hampala barb) fishing. This should be very interesting. Places are limited so if you want to be part of the action, do be ready for registration as there appears to be plenty of buzz even at this early stage. The date is set for 5–7 November 2018. (UPDATED 9 JUNE 2018. The Royal Belum fly fishing challenge appears to be not happening at this time due to some organising issues. There will still be fishing, stay tuned for further updates)
The 2018 IFFF event is expected to see quite a few international participation. More than 20 international visitors consisting of candidates and examiners are expected here just for the CICP testing itself.
Some of the international examiners confirmed are from America, United Kingdom, Europe and Australia.
Test candidates will be mainly made out of fly fishers from China, Taiwan, Macau, Thailand, Indonesia and some local Malaysians.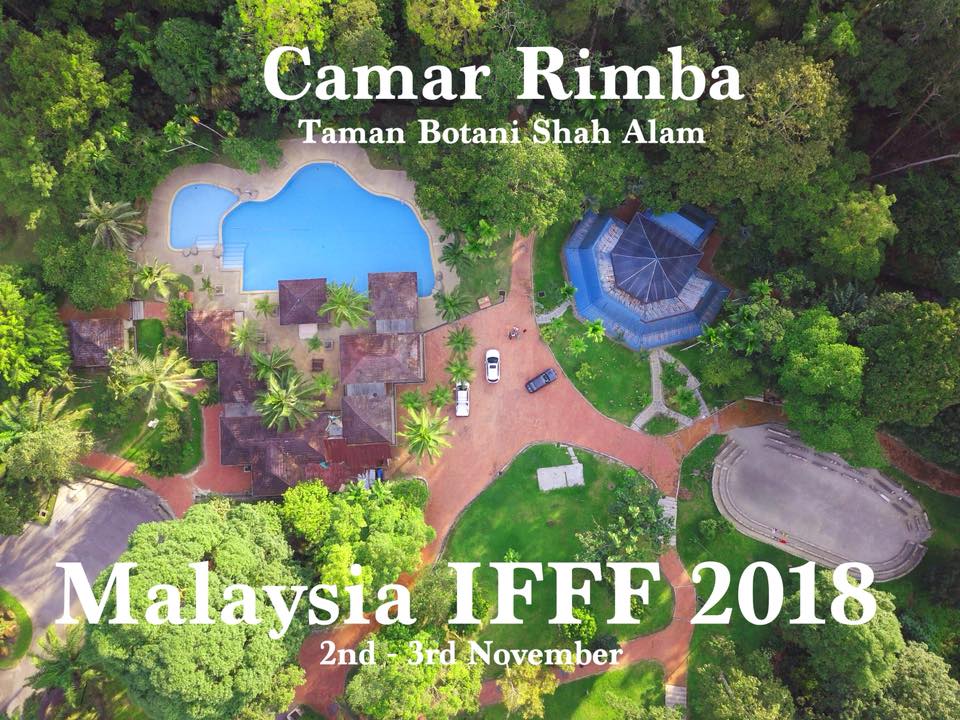 Events and activities are still in the planning stages and could consist of:
Fly fishing and fly casting workshop
Fly tying clinics
Fun competitions with attractive prizes
Auctions
Sales
Vendor booths
Demonstrations and clinics
Presentations
Fly fishing films
JW is currently the assistant secretary (2017/18) of Fly-Fishing Association of Selangor.
Casting workshop conducted by MCI Dr Ling in the beginning of 2018 at a field near Tacklebox Adventures
UPDATE: 9 JUNE 2018
Guests and presenters highlight (in alphabetical order) of the 2018 Malaysia International Fly Fishing Festival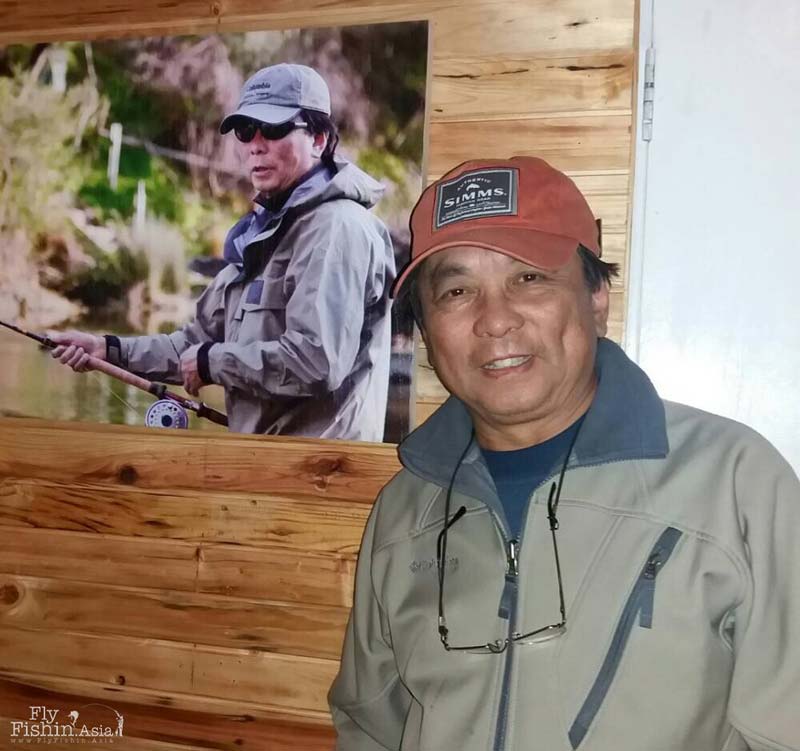 BINTORO TEDJOSISWOYO
FFI CCI and THCI from Australia
Bintoro is born in Indonesia have been living in Melbourne, Australia since 1978. Fishing has always been his favourite past time since his childhood days. His interest with fly fishing actually started in Australia with his fascination with flies and fly tying but now his main passion is two handed Spey casting.
Bintoro is also very artistic and loves to draw.
Bintoro became the first and the only IFFF Two Handed (Spey) Casting Instructor (THCI) in the Southern Hemisphere.
He also member of the editorial team of 'The Loop', the IFFF journal of fly casting professionals.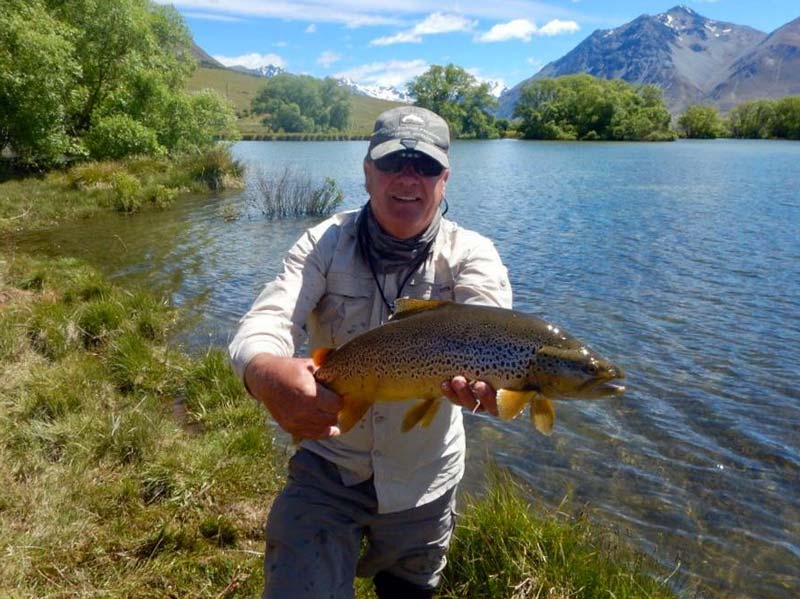 BOB YOUNG
FFI MCI from Australia
Bob is a retired Mechanical Engineer with a passion for fly fishing. Bob has fished for trout in Australia, New Zealand, England, Ireland and in the north-west of the United States of America. He has also pursued salt water species such as Bonefish, Giant Trevally, Queenfish and Golden Trevally in the Pacific Islands.
In 2011 Bob became a FFI Certified Casting Instructor and in 2016 succeeded in becoming a FFI Master Casting Instructor. He is currently an accredited L1 Examiner and is actively pursuing L2 accreditation.
Bob currently spends his time teaching fly casting and mentoring candidates for fly casting instructor certification.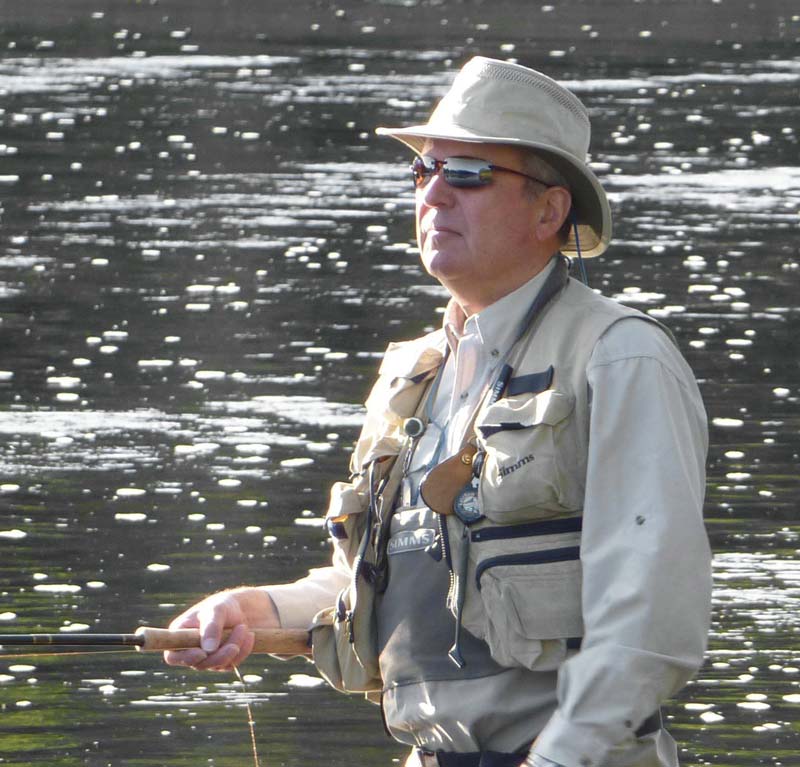 BRYAN MARTIN
Fly Fishers International (FFI) Casting Board Of Governors (CBOG), Master Casting Instructor (MCI) and Two Handed Casting Instructor (THCI) from the United Kingdom
A keen fly fisherman for almost 50 years, Bryan is also a member of several UK angling instructor organisations holding advanced single and double hand casting instructor awards.
Bryan teaches, guides and fishes on the rivers, lakes and saltwater of North Devon England where he lives.
Bryan also fishes in Ireland and Eastern Canada for Atlantic salmon and also enjoys regular trips to Cuba and the Bahamas fly fishing for bonefish and other tropical saltwater species.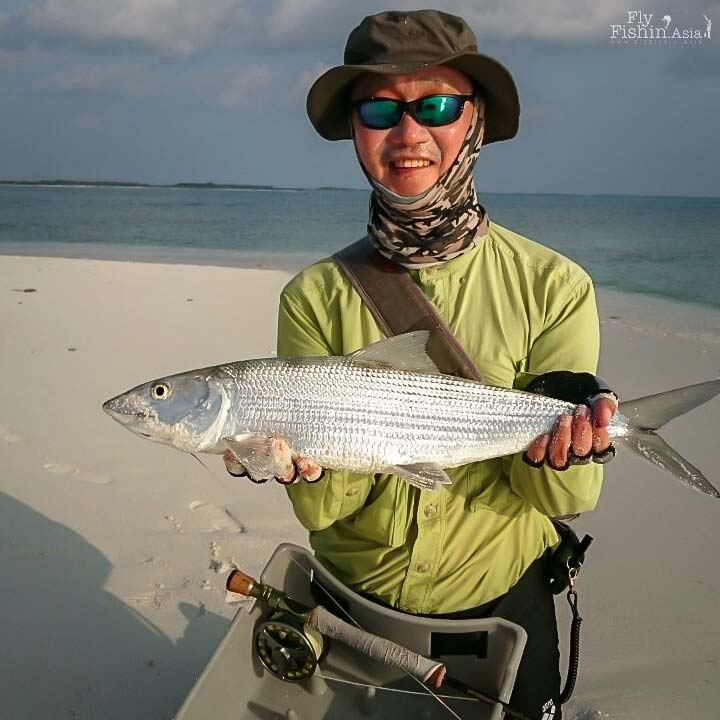 DR. CK LING
FFI MCI from Malaysia
Better known as Doc or Ling, he is Malaysia's first CCI & MCI and the only MCI in South East Asia.
Doc. Ling started fly fishing while while attending medical school in England. After he completed his medical training, he returned to Malaysia to dedicate his life to helping other people as a doctor and also bring back with him his new passion in fly fishing. He is one of the driving forces behind all of the IFFF Certification programs in South East Asia.
In 2010, Doc obtained his CCI certification and MCI the following year.
Dr. Ling with a few other Malaysian CCI tirelessly conducted fly casting workshops and nurtured the interest of the local fly fisherman in Malaysia and surrounding region. His contribution to spreading the interest in fly fishing throughout South East Asia is truly commendable.
A keen angler, Doc is also renowned for his thorough knowledge for all technical aspects of fly casting.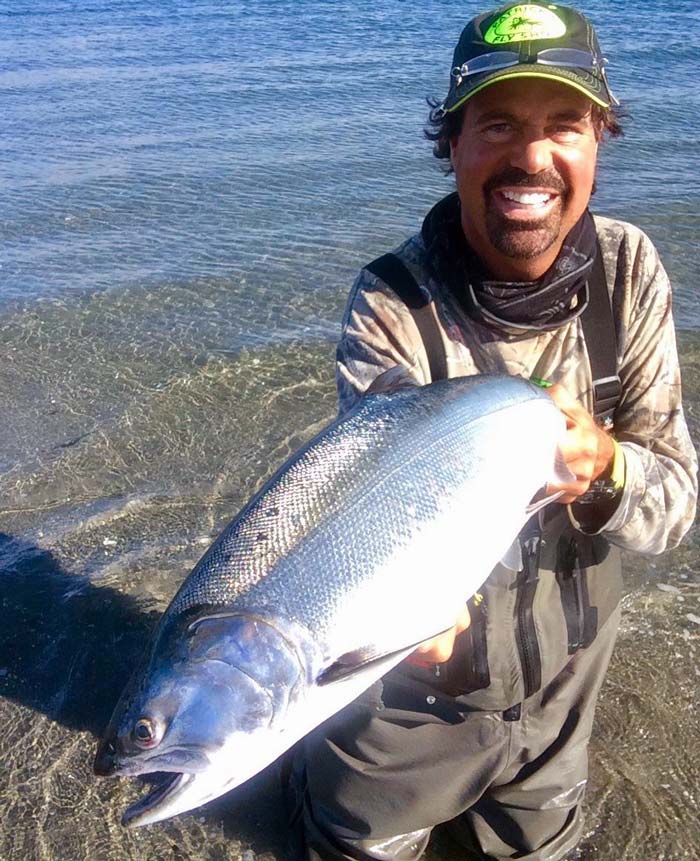 JIMMY LEMERT
FFI MCI from USA
Jimmy LeMert owns Patrick's Fly Shop in Seattle, USA and has a passion for saltwater fly fishing.
Jimmy is a Seattle native and started fly-fishing when he was 12 years old. He became an FFI MCI in 2002 and has taught over 1,000 fly casting clinics since. Jimmy has a strong passion for warm water fly-fishing as well as his local speciality fly-fishing Puget Sound for salmon and sea run cutthroats.
Catch Jimmy at the Malaysia International Fly Fishing Festival and grab the opportunity to learn some cast and fly tying tips from the man.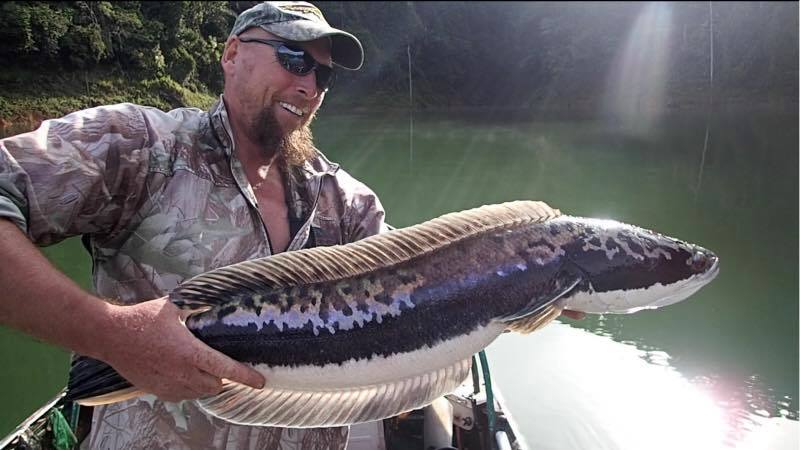 PAUL ARDEN
Paul began fly fishing in Ardleigh Reservoir England at the age of ten. At the age of 15 he was working as fishery bailiff in the Ardleigh Fishing Lodge and at the age of 25 he became a qualified fly fishing instructor (at that time the minimum age to be an instructor in the UK APGAI was 25 years old). 20 years ago, back in 1998, Paul started the Sexyloops website and brand. He has demonstrated fly casting at numerous fishing fairs and meetings, including the British, German, Dutch and Danish Fly Fairs, FFF Conclaves and the Chatsworth Angling Fair. He is or have been Master level instructor for FFI, AAPGAI and EFFA and over the years have personally trained literally hundreds of CIs and MCIs into these associations. Which is His history!
Fishing wise Paul is a bit of a rogue, and have fly fished well over 8000 days in his life – it is in fact his "meaning of life!" He has had 18 seasons fly fishing in New Zealand, and have extensively fished Australia, USA, Canada, Europe and Malaysia, with many years spent fishing in each. He has reached what one might consider "expert" status in both stillwater trout fishing and New Zealand freestone river fishing – He is not 100% sure what "expert" means in fly fishing terms, however for him it means having fished around of over 3000 days within a specific genre. He is on his way to learning the Malaysian jungle fishing to the same degree too – so far he has spent just over 1000 days fly fishing in Malaysia – and so he has a further exciting 2000 to go! After that, in some 5-7 years time, his wife and himself will buy a yacht and they will sail forth into the sunset and fly fish the world of Imaginary Saltwater (obviously he has a traveling bug – and not just the flyfishing bug!!!).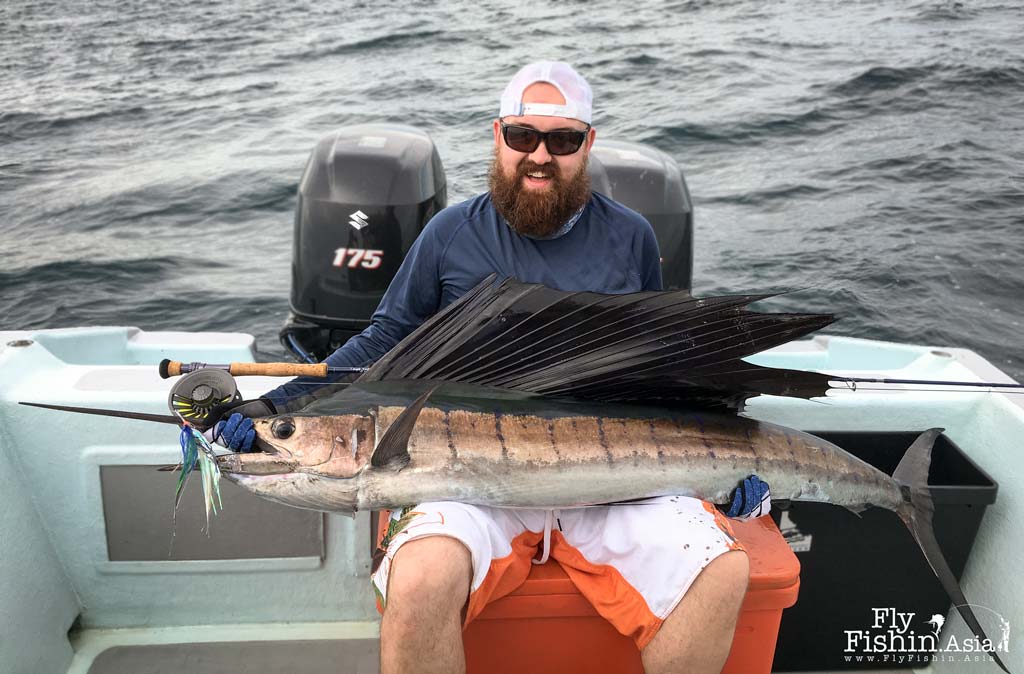 MARTYN WHITE
'Flicking Feathers' Scotland
Martyn been fly fishing and fly tying for about 25 years, starting in the west of Scotland fishing for trout, sea trout and salmon before moving on to predators and SWFF in the late 90s. he think the material control and proportions that traditional wet flies and salmon flies require really helped him develop his skills and innovation at the vice. For the last few years he has been running Flicking Feathers, providing fly tying and fishing videos and articles as well as fly tying tuition in Japan.
Growing up he was lucky to know some of the best fly tiers in the country most notably Davie MacPhail and Arthur Wilkie and learned a lot from them both on and off the water, which still affects a lot of his tying today.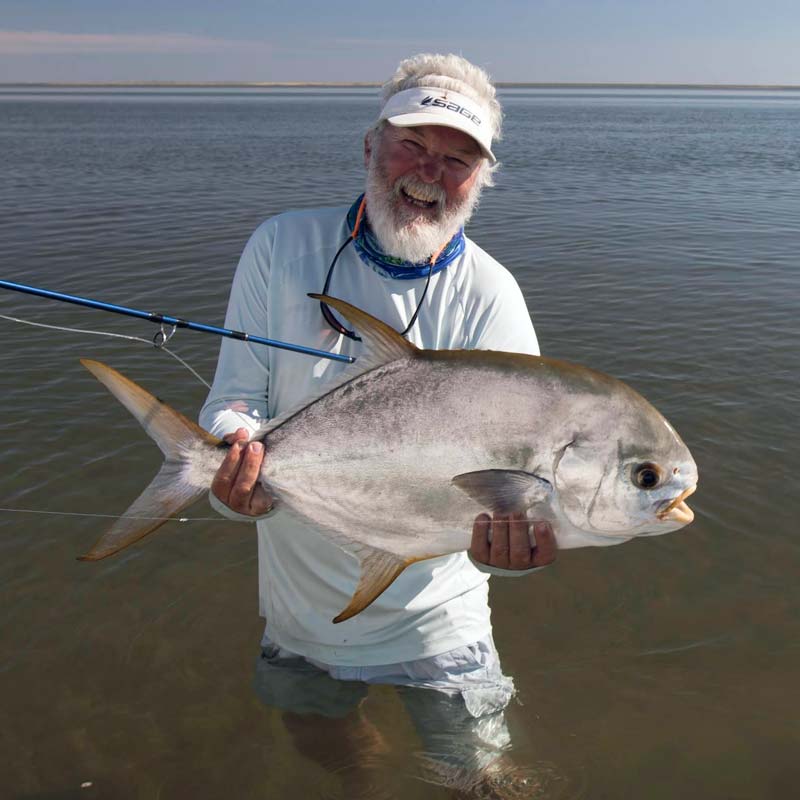 PETER MORSE
FFI MCI from Australia
Peter Morse have been fly fishing since the early '70s in freshwater and in saltwater.
Peter has appeared in various fishing shows such as Wildfish television series, contributed to various newspapers, magazines, and have written three books; The Fundamentals of Saltwater Fly Fishing, The Wildfish Book and A Few Great Flies and How To Fish Them. He regularly teaches fly-casting all over Australia.
Don't miss your chance to see Peter in action personally and get some tips in his saltwater fly fishing workshop.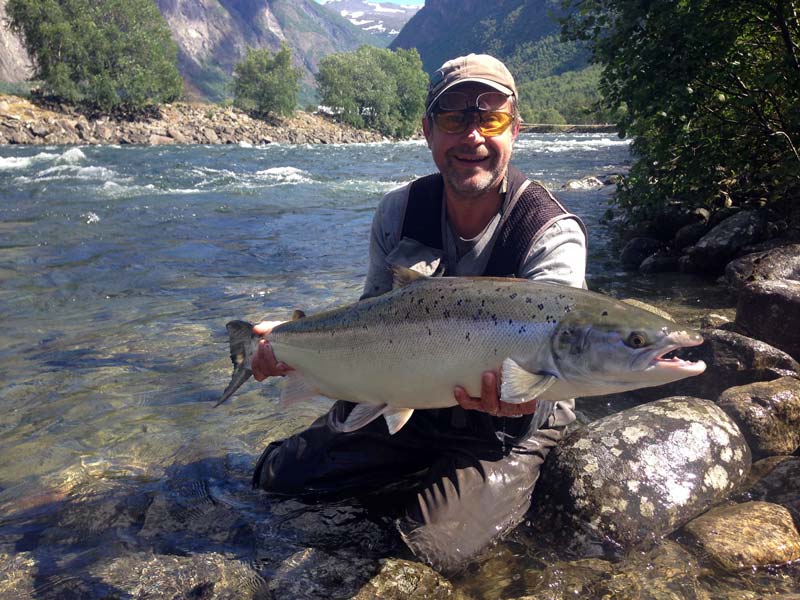 THOMAS BERGGREN
FFI MCI and THCI from Sweden
Thomas Berggren is the owner of Lilla Malma Fishery & Fly Fishing School in Sweden. He entered the FFI program in 2008 (CI/THCI) and passed his MCI in 2009. He is a member of the THCI Committee International committee.
Thomas currently is a faculty member of the EDP program and an L3 examiner. He organizes testing events and examine candidates in several countries.
In 2016, Thomas was awarded the FFI Governors Pin for his contribution to CICP after having travelled to South Africa where he served as a CICP Ambassador and conducted a suite of workshops and instructor tests across multiple locations.
OTHER ATTRACTIONS
As of time of posting, many names and information of invited guests are pending and they will be updated when we get them.
The MIFFF will also be an opportunity for Malaysian fly fishers and fly tiers to showcase their fly tying prowess during the event. Come and meet these group of creative individuals.
UPDATE: 8 JULY 2018
EVENT PROGRAM (Subjected to changes)
28–31 OCT – Casting Instructor Tests
2–3 NOV – Public Events
2nd November 2018 (Friday)
9AM-10AM: Opening Ceremony
10AM-7PM: Fly casting demonstrations, fly tying demonstrations, booth sales, flies and gear sales, bargain corner
12:30-2PM: Lunch, free and easy
2-3PM: Fly fishing presentations and talks
3-7PM: Gear tests and casts, casting games, fishing at EAK
7:30PM-12AM: Night fishing at EAK
3rd November 2018 (Saturday)
9AM-7PM: Fly casting demonstrations, fly tying demonstrations, booth sales, flies and gear sales, bargain corner
12:30-2PM: Lunch, free and easy
3-7PM: Fly casting and fly tying games results and prize presentations
7PM: Closing ceremony
SOME PAST EVENTS: