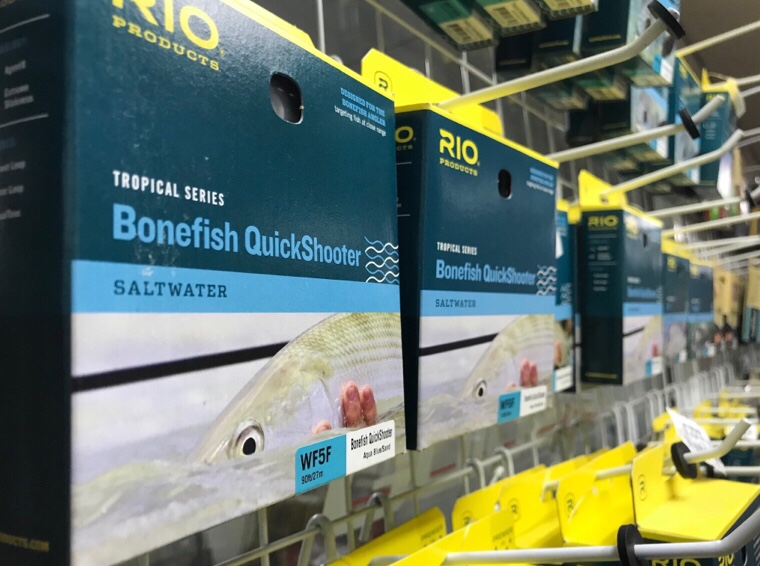 Most beginners will be confused by the myriad of gear and technical terms and they cannot differentiate what is most important when choosing and buying fly fishing tackle.
Buy good fly lines, the balance of your budget can be used for the rod, followed by the reel.
If you're only using the reel in freshwater, the reel becomes the least important.
Even with a bad or cheap rod, you can still enjoy your fishing with a good suitable line.
Use the wrong line or unsuitable line with even the most expensive rod and reel, you will not have a good time on the water.
So you have limited "X" amount budget to spend on a fly fishing rod, reel and line.
How do you proportionate your budget?
Proportionate Your Budget
What that means is you should proportion your budget appropriately for quality lines.
This, I feel is important to point out as a beginner will likely go for a nice looking rod and reel and very possibly choose a cheaper fly line.
It's not their fault because there is no way a beginner will know the difference different fly line makes.
Better quality lines will enable you to enjoy both the casting and fishing more.
Fly casting for a beginner is already difficult enough as it is so don't add to your own misery casting "sub par or unsuitable" lines.
You can cast good fly lines with any fly rods but you will have problems casting a lousy line even with the best rod.
Using Tropical Fly Lines in Cold Waters
If you use tropical (warm weather) line in colder climate, pretty soon you'll feel like your fly line stiffening up making very difficult to fish with.
Using Cold Water Fly Lines In Warm Climates
If you cast cold water line in the tropics, the opposite will happen, your line will get sticky and limp/soft like noodle. It will drive you nuts.
Using A Do-All Fly Line
Over the years of guiding, I have come across quite a number of fly fishers who shows up at a new unfamiliar location for them (first time experience) with fly lines they already own. These anglers choose to save some bucks and refuse to invest in recommended types of fly lines.
The result of that is often struggling to place the fly on targets. This could have something to do with the line is just unable to punch the specific types of flies out, and out accurately far enough.