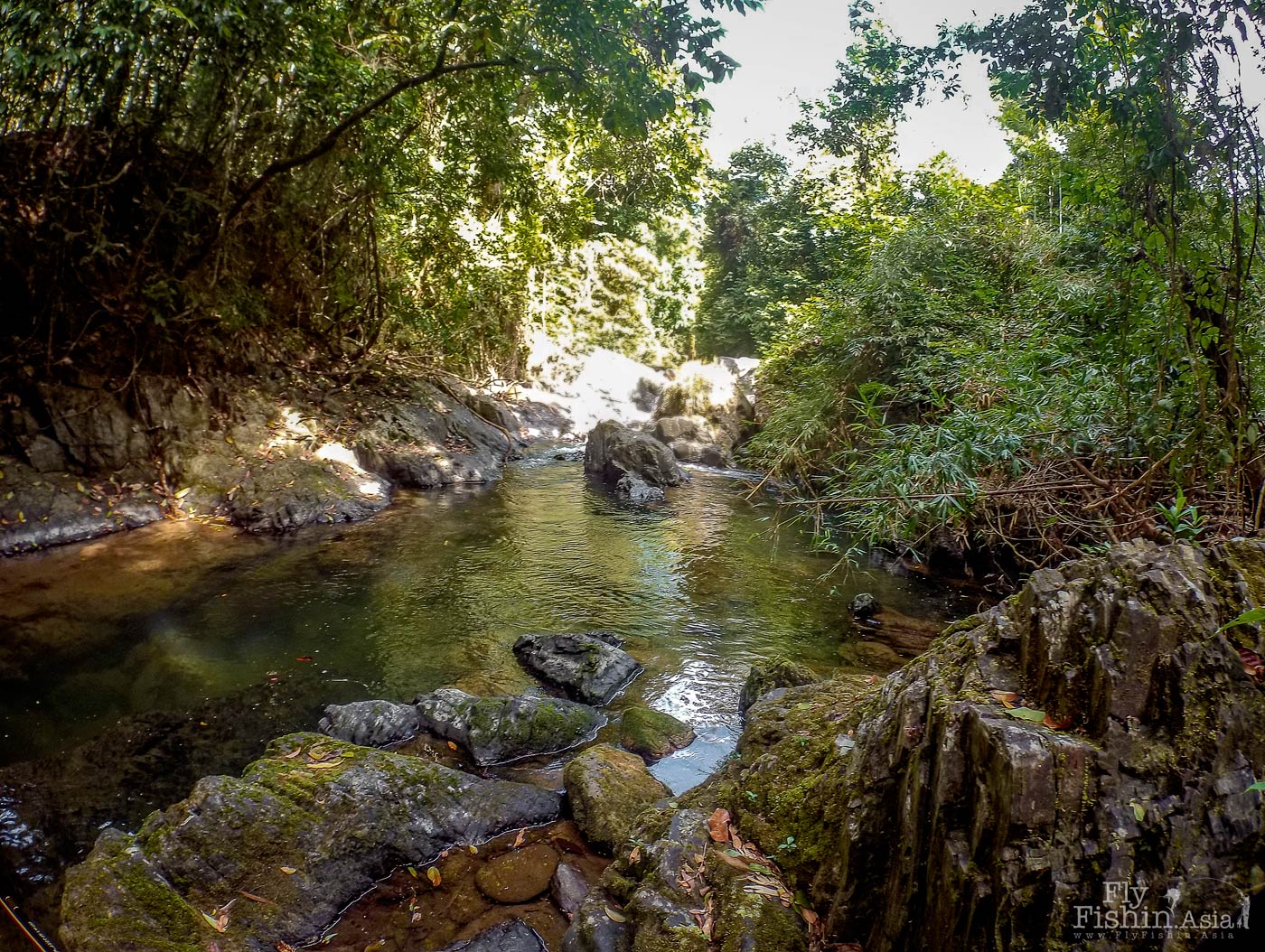 Mahseer fishing in Malaysia and Thailand means a lot of walking. You can choose not to walk far but know that like many other wild fisheries around the planet, the further you hike up the river, the better the fishing. The reward can be big and plentiful, you'll be fishing where few human have set foot.
That much walking on uneven terrain requires thoughtful planning and packing. Every bit of weight you carry will get heavier as the hours go by so it wise that you carry only essentials.
In Thailand and Sabah, nearly all our trips are day hikes.
Here are 8 tips to get you prepared
Hiking or Wading Boots?
Wading boots are better as you will be wading and crossing rivers often. Rocks and boulders in the river are very slippery. No matter how sticky the manufacturers say their boots' sole are, you'll need metal studs or aluminum strips. Let me say it again, you'll need metal studs or aluminum strips. Unless you're extremely confident and are very used to slippery rocks, you'll need the extra traction.
Many have taken our advise for granted and end up slipping and sliding. You do not want to risk injury because of poor footwear. Your feet will thank you, too.
Day Pack
The day pack should be lightweight, tough and be able to carry all your necessities for the duration of the hike. Waterproof packs are not a must although that's my preference. The rainforest has the tendency to, well…rain! Wet stuff are just less appealing and means extra work to dry them.
A waterproof pack can also act as a floatation aid.
Leeches
When conditions are wet, it can mean leeches galore. Different people react differently to leeches and I mean leech bite, not the freak out and scream like a little girl kind of reaction. Some people don't get irritated much.
I for one, and quite a few of my friends, itch for weeks from the leech bites. To prevent leech bites means to cover up. Long base layer top and pants help a lot.
Walking Stick
A third leg helps with balancing on uneven and slippery grounds, and when crossing rivers. You may want to consider bringing a retractable one.
Water Bottle
Drinking water are crucial in the hot tropics, even under canopy. Some feel carrying water is extra weight. An option is filter bottle. That way you can fill up as and when needed and will be carrying an empty bottle the rest of the time.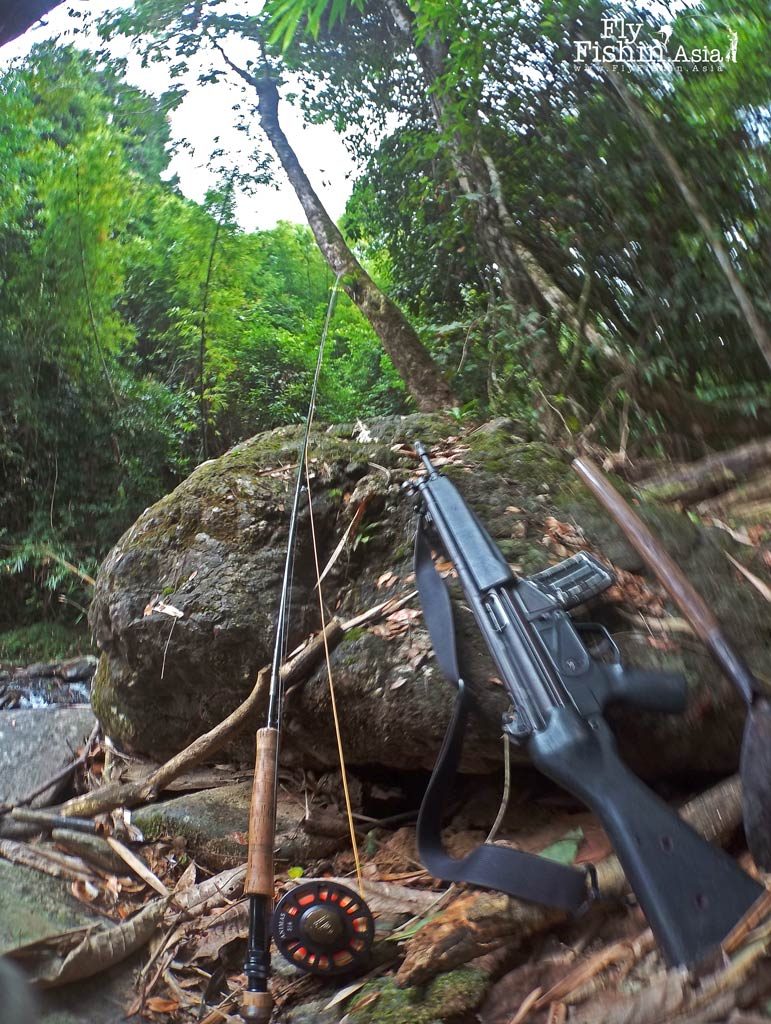 Basic Survival
Conditions can sometimes change or things might happen. Having a good lightweight hooded rain jacket will come in handy if you don't like to get wet. A knife is useful when you have the need to cut things.
Another thing I like to keep in the bag is a whistle. It's easy to loose sight of others in the thick jungle. Sound from the river and animals will easily drown out your calls. A whistle can help let others know your position.
First Aid
Always move at a unhurried pace and be safe. Besides any medication you may be taking, some medical tape can be handy for potential blisters, small cuts and the like. A small super glue might come in handy too for field dressing or even fixing stuff.
Never Alone
Last but not least, never go hike fishing alone. Unexpected things could happen. Phones may be out of range. Always better to have company and others knowing where you are and when you're expected back.
Related: Complete mahseer trip packing list