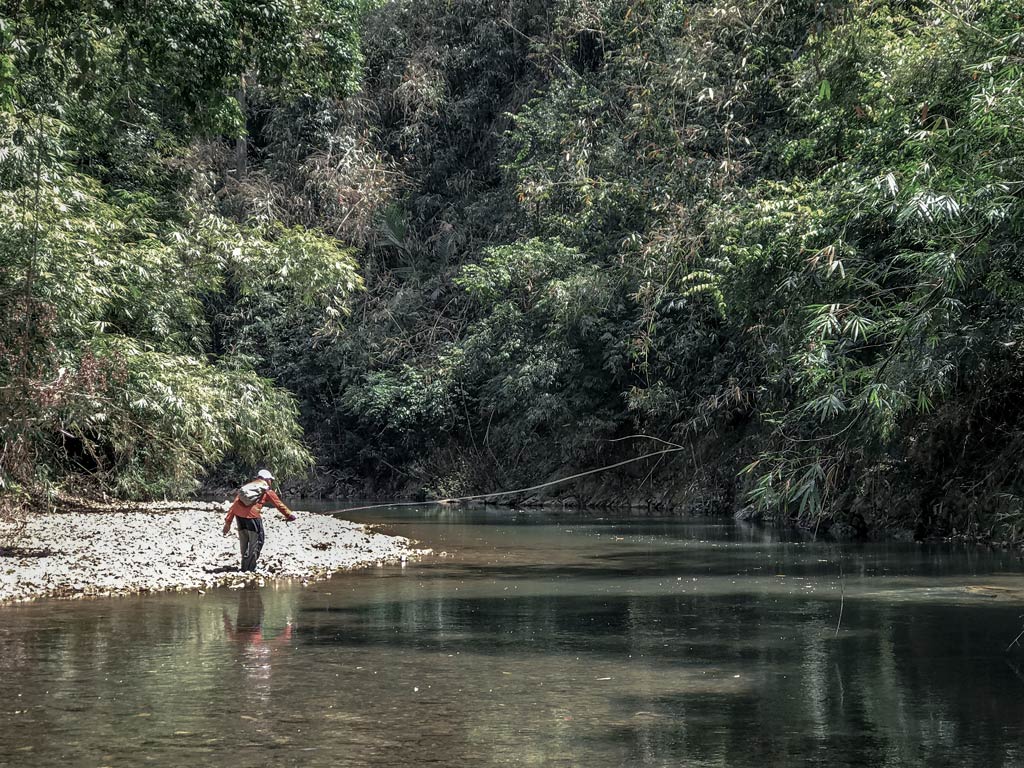 We all do it, giving it all in the last casting stroke (delivery cast) disillusioned that our cast will go further.
Sudden Application of Power
You know how it is, nice smooth false casts…nice loops…nice loops…and boom! That delivery cast is not what we wanted. It looked like shit and we get frustrated.
This bad habit tend to minimise as our fly casting progresses from beginner to advanced stage, but we still do that from time to time. Keyword here is "minimised" meaning even advanced casters still do it every so often.
Over powering that last stroke is often a natural muscle reaction. it's ingrained in our brain that to throw something further, just give it more muscle.
But we all know that is counter intuitive when it comes to fly casting.
A sudden application of power takes all the smoothness out of the cast and introduces slack.
Keep Constant Tension in the Fly Line Throughout The Casts
One way to rid this bad habit is to focus on maintaining tight loops on every false cast. This tip was shared by casting-fanatic-fishing-buddy David, who, unable to go fishing and deprived of practise during the Covid-19 lockdown – he went mental (literally) visualising his casts.
This approach will take some focus and disciple, plenty of practise of course, but it makes a lot of sense.
Most of us when fly fishing tend to just focus on where we want the fly to land, go about our casting and half the time the casts don't end up the way we desired them to be.
Now Try This
Close your eyes and imagine you're making a long cast now. Your false casts are smooth and you're extending line nicely. The target is a distance away. You're worried your fly will not reach that far so when you're ready to release, you give it more juice. Sounds familiar?
When we suddenly apply more power to our last casting stroke, the cast actually don't go farther. But if we maintain a nice narrow loop your cast will naturally go further! Give this casting tip a try and hope it helps you.
The aim of all this is to have the skills to make even very long casts (beyond 70-feet) effortlessly, with the least number of false casts and land the fly accurately every time.
And, when you have achieved the above skills, only then you have discovered inner peace.
How do you practise your casts? Share your tips in the comments below.