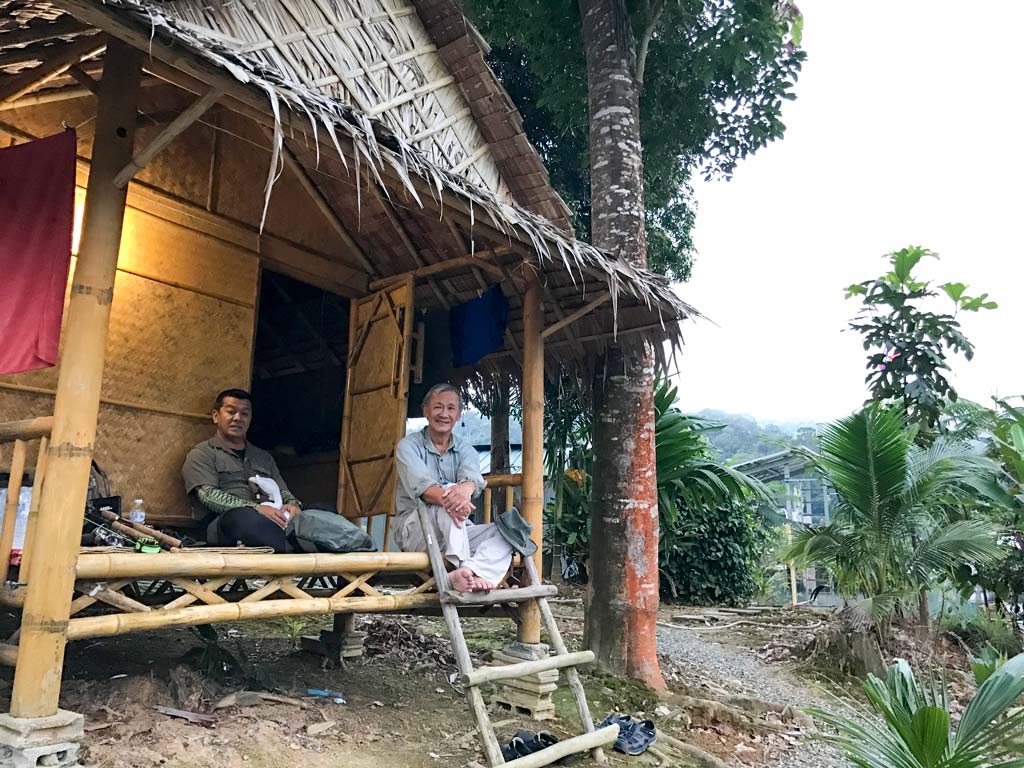 KHLONG is river in Thai
Raft house is typically floating wooden or bamboo huts built sitting atop of lakes is a very common lodging option in Thailand.
Originally there is only one raft house in Khlong Saeng, the main river in Khao Sok national park before another came along. So to avoid confusion, the Khlong Saeng raft house which is where we often stay was renamed to to Khlong Yah raft house.
The raft house consists mainly of "bungalow" units of bamboo huts floating around a small island. The units are connected by wooden planks that will often shift according to wind and the lake's water depth.
The layout of the place often change every couple of months because of the above reasons coupled with constant ongoing maintenance.
Each raft house unit basically sleeps two people.
BASIC COMFORT
Very basic is how I'd describe the raft house units.
Currently, as I writes this, the guest units sits on land atop the island close to the toilet. While the park rangers occupy the units on the water which was where everyone used to stay in until the change in policy a couple of months ago.
A small veranda welcomes the occupant before entering the small unlockable door. The veranda is useful as a place to place some of your fishing gear and clothings such as shoes and boots especially when they are wet.
Once you enter the raft house unit you'll find nothing else other than two thin mattresses place close to one another. A hard pillow each, thin bedsheets and blankets are provided.
Some people like sleeping on hard surface and pillow, some don't. So be prepared. Good rest is essential.
You may want to bring your own pillow, blanket or a sleeping bag.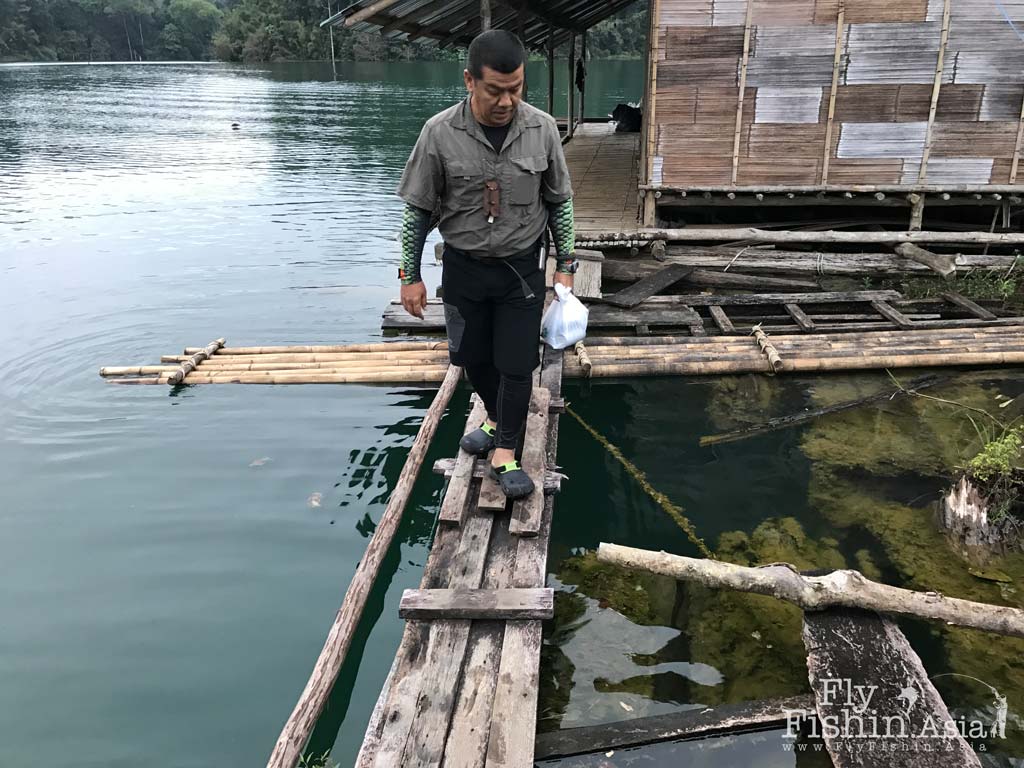 BAREBONE
There is just enough space for your luggage bags. And that's it.
There is no furniture and not even a light source inside.
Having no light helps to not attract bugs and animals into your sleeping domain at night.
Over our stay, we've discovered the following walking climbing flying into our units… crickets, frogs, cicadas, snails, etc.
We're usually too tired after a day's hard fishing to be bothered and they're pretty harmless animals anyway. Having said that, it's always good habit to check your sleeping area, clothes and shoes before using them.
The restaurant or canteen and toilets are a short walk away. Maybe 50 meters depending on which units you're occupying. Bring sandals or shoes that are okay to get wet and offers reasonable grip as you'll be traversing narrow planks, bamboo bridges and stone steps that are sometimes wet.
SPICY AUTHENTIC THAI
The floating canteen is a nice place to hangout and often dishes out delicious Thai meals.
You'll often find many tinfoil barbs waiting for food around the canteen. These fish are beautiful. Catch one and they are spooked. Catching two (no baiting please) is a real mean feet.
There are two zinc roofed and walled toilet units with a newer brick and concrete addition. Again, very basic.
Showers are often done sitting on the wood planks and using the lake waters, which are clean. Or you can just jump in.
You can also use the toilets for your shower but use the water (pumped in directly from the lake) sparingly.
It may all sound extremely basic to some of you but it is adequate and a luxurious place compared to camping out in the jungle.
The basicness of the place makes this place charming and close to nature which many of us intentionally escape to.
JW – reporting from Khlong Yah raft house, Khao Sok national park – Chiew Larn lake Thailand
For information about fly fishing for Thai mahseer, contact us here.