For some time now I prefer to go fishing without any expectations whatsoever. Not necessarily the easiest thing to do, as we tend to look forward to a trip and is full of anticipation, especially as the date gets closer. But with practice and on purpose, it is very possible.
When I do not have expectations I find that I tend to enjoy everything more. Whatever the outcome, whatever I catch, is something to be celebrated. Try it.
On this cool morning (it's been raining a lot lately and practically almost the whole day the day before), Nick and I had a quick 3 hours fun fishing at a pond not too far away from Kuala Lumpur.
Our target is the peacock bass.
The day started very slowly with no strikes at all. Then Nick hooked onto something huge that just pulled the boat around the pond.
At first we thought it might be a giant snakehead but after a prolonged battle, it became apparent it probably isn't a giant snakehead and we got very curious. Watch the short video below posted in Facebook that garnered quite a bit of response!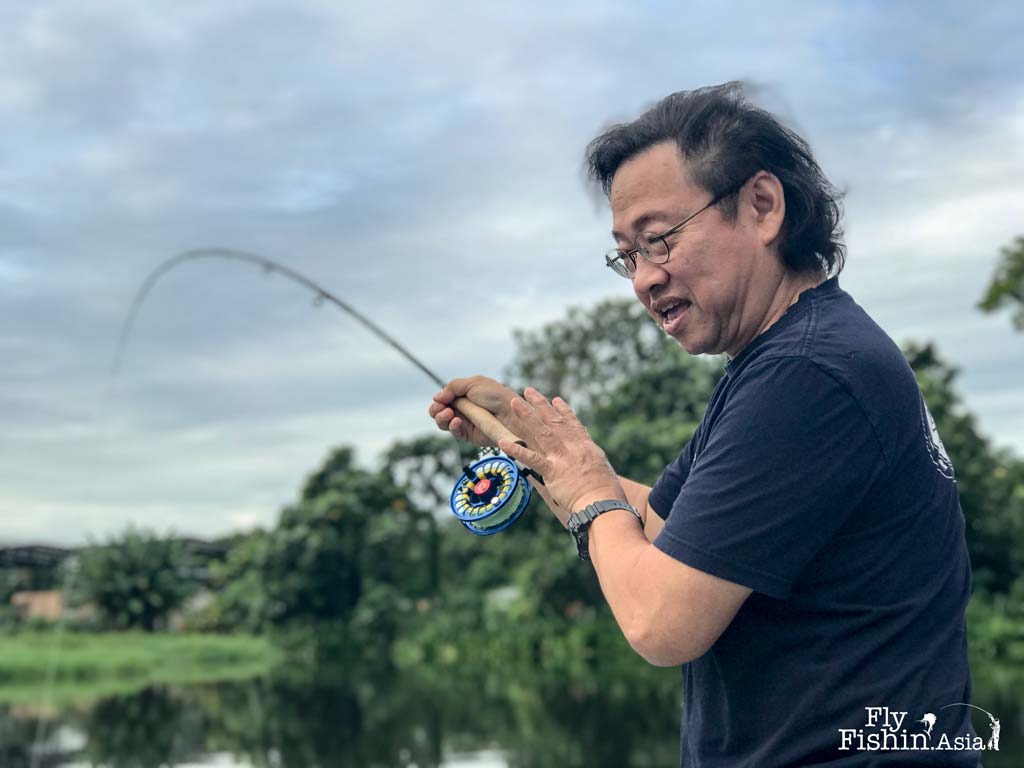 Shortly after this huge carp, Nick hooked into another big fish but the hook pulled after a short fight. Too bad about that and we are pretty sure it wasn't a peacock bass, too.
In the end, we landed a total of 7 peacock bass between the two of us in 3 hours of fishing. No big ones, though. The pond water is very cold and is probably affecting the bite rate, and perhaps keeping the larger peacock bass inactive.
Next time then.