Went for a short three-hour session with Nick and visiting friend from Perth, Alan at the Jugra saltwater pond.
The barramundi are as always accommodating and entertained us. In one of these ponds, they will take popper flies readily although they will also go for deceivers and streamer type flies.
Alan had a GT miss his popper early on that nearly gave him a minor heart attack. The GTs are sadly not abundant and hard to come by.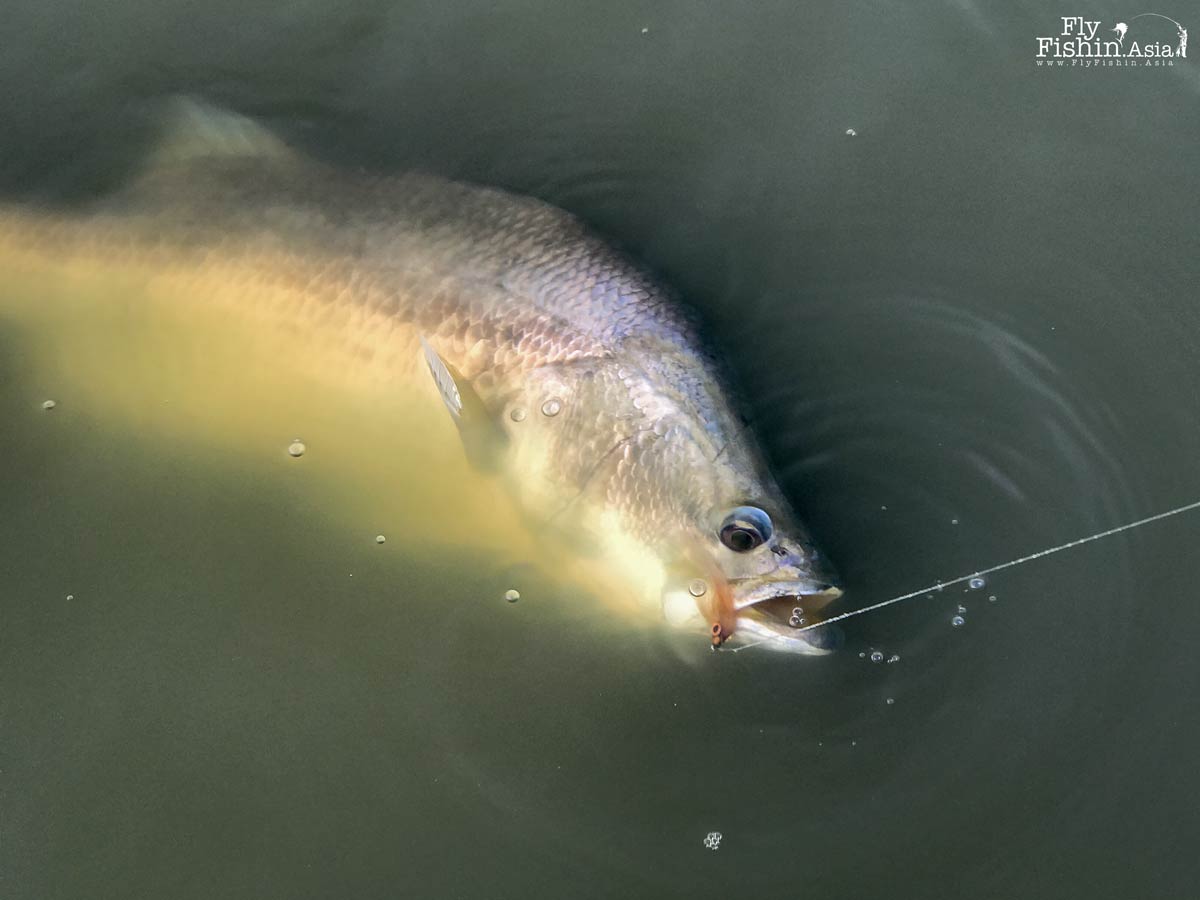 Another pond further back with larger barramundis are more receptive to sunk flies rather than surface flies like poppers. Here we blind cast but can often see where they are when the come near the edges or create their trademark "boofs" on the surface every now and then.
The redfish have been difficult to fool of late. This is the challenge of catch and release fish, and although they're in a stocked pond they learn to be wary.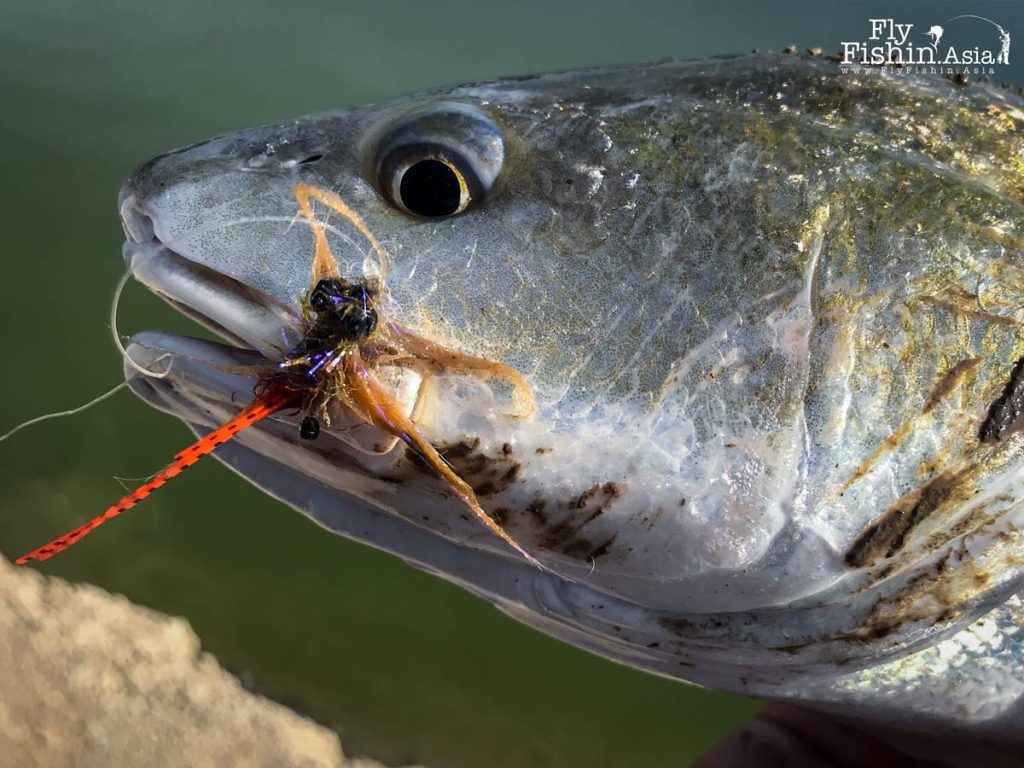 Quickly dropping flies before we can react with a strip strike happens often. We all missed a couple of fish that way.
Nick and JW hooked up on redfish almost simultaneously but JW's fish came off later with only Nick landing his.
In the end, a frustrated Alan says he'll focus 75% of his time on the redfish the next time he comes 🙂 … we'll have to see…
You can click to find out more about the Jugra Catch and Release Saltwater Fishing Pond.
Till the next one, keep them tight.
Juan Wei