PREPARATION
June 15th marks the opening season for fishing in Mongolia. The rivers are closed to fishing in spring to allow the fish to spawn.
We arrive just as the fishing season opens and is excited to see what the rivers have instore for us.
FLIES FOR SUMMER FLY FISHING IN MONGOLIA
First thing to prepare are the flies. The arrival of warmer temperatures means more insects and that means terrestrial and dry flies.
You cannot go without certain flies such as hoppers and klinkhammers in your fly box.
THE JOURNEY BEGINS
The capital of Mongolia, Ulanbaatar, is now accessible by flight from many major cities around the world. The city has seen rapid development over the last decade.
Some of us took the Kuala Lumpur – Seoul – Ulanbaataar flight route, and met up in Ulaanbaatar with another angler who flew from Singapore.
THE FLIGHT
DAY 1
After a night in a local hotel, we set off early after breakfast to our wilderness destination. Before we exit the city we stop by to stock up on some light food in case hunger strikes in odd hours.
En route is also an opportunity for quick stops to look at some sights and to the toilets. Mongolia is both a stunning and very different country that all first timers will find very facsinating.
SHOPPING
If you're going the same direction, make sure to stop and view the giant monument of Chinggis Khan atop a horse just outside the city.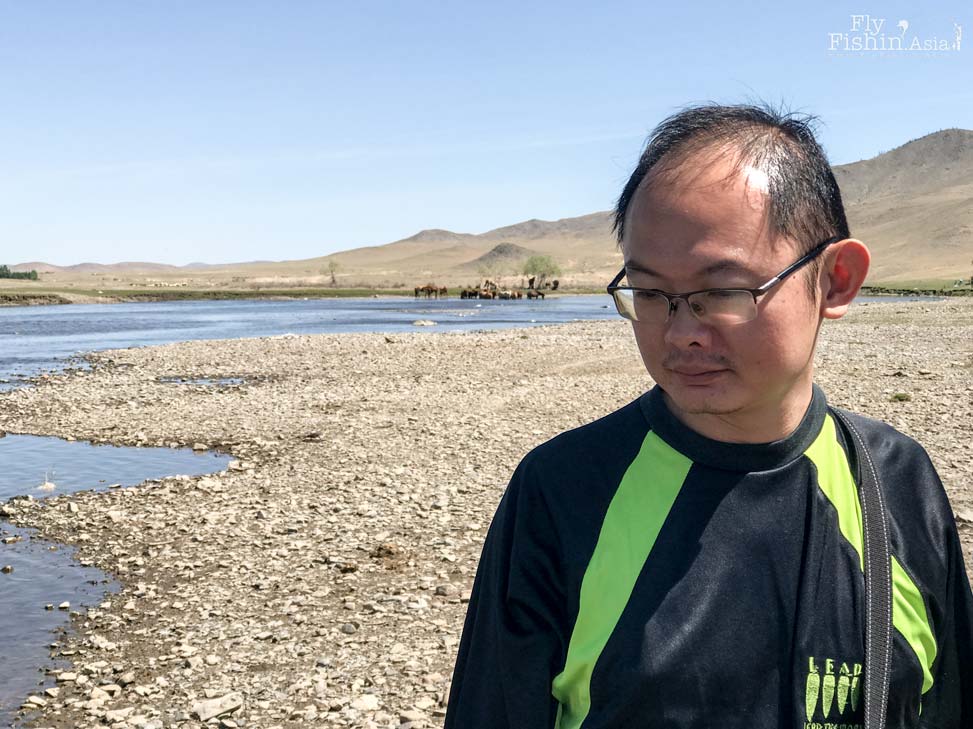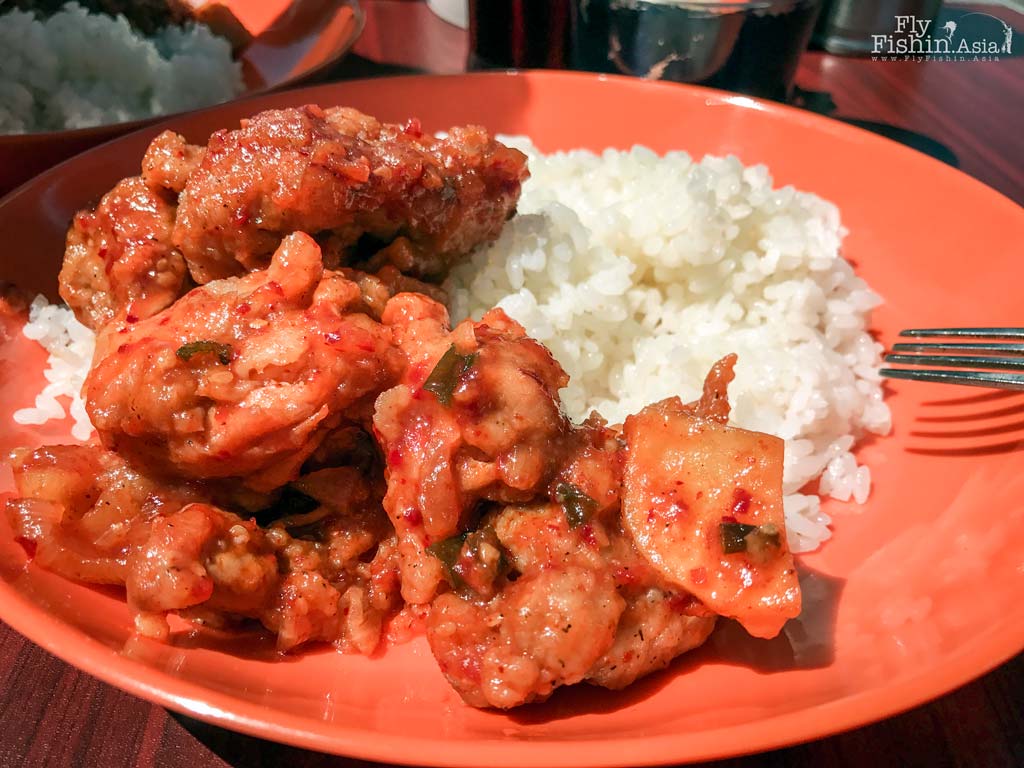 The journey by land can take the best part of a day. The plus side is you get to see a lot of the country and even experience some local culture or wildlife during some stops. Comfortable vehicles help smoothen the ride.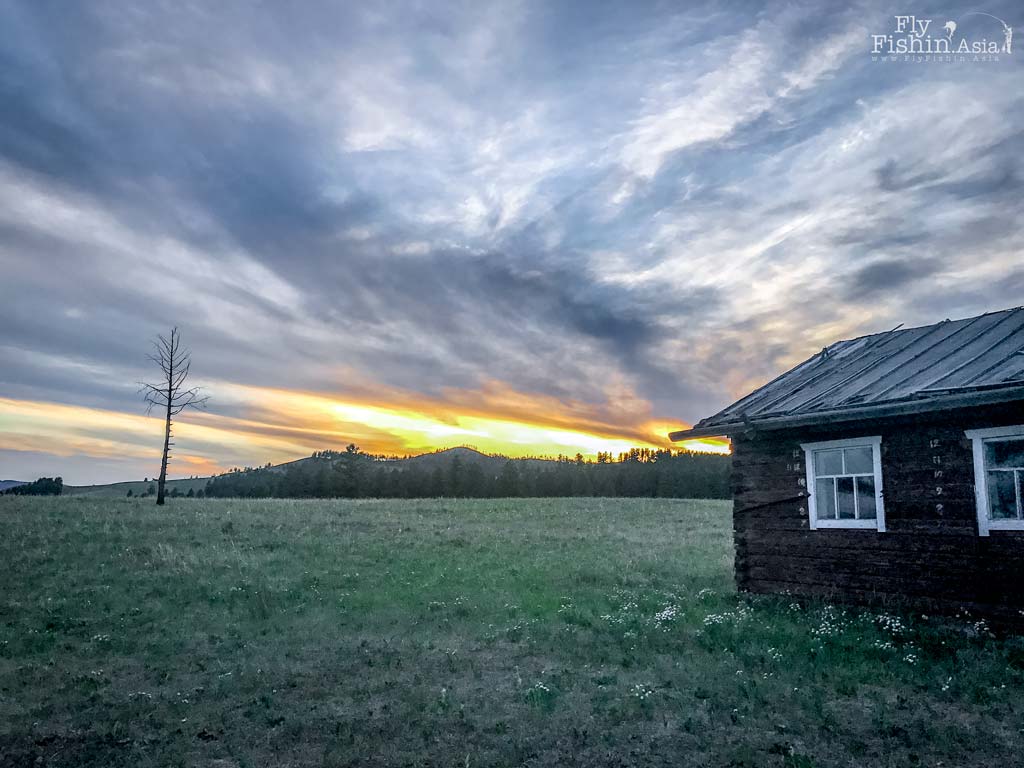 DAY 2:
NEXT MORNING
Taking in the super fresh and cool air is always very refreshing in the first morning. After a superb hot breakfast and coffee outside, we're ready for the river.
FIRST FEW FISH
Checking out the rivers and getting a feel of the bite rate.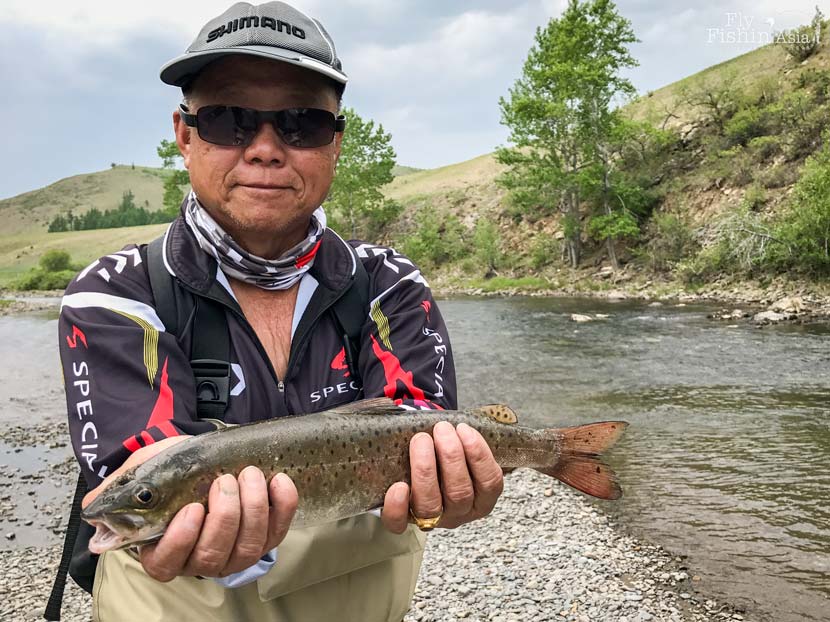 Lim senior with one of his first few lenok trouts above.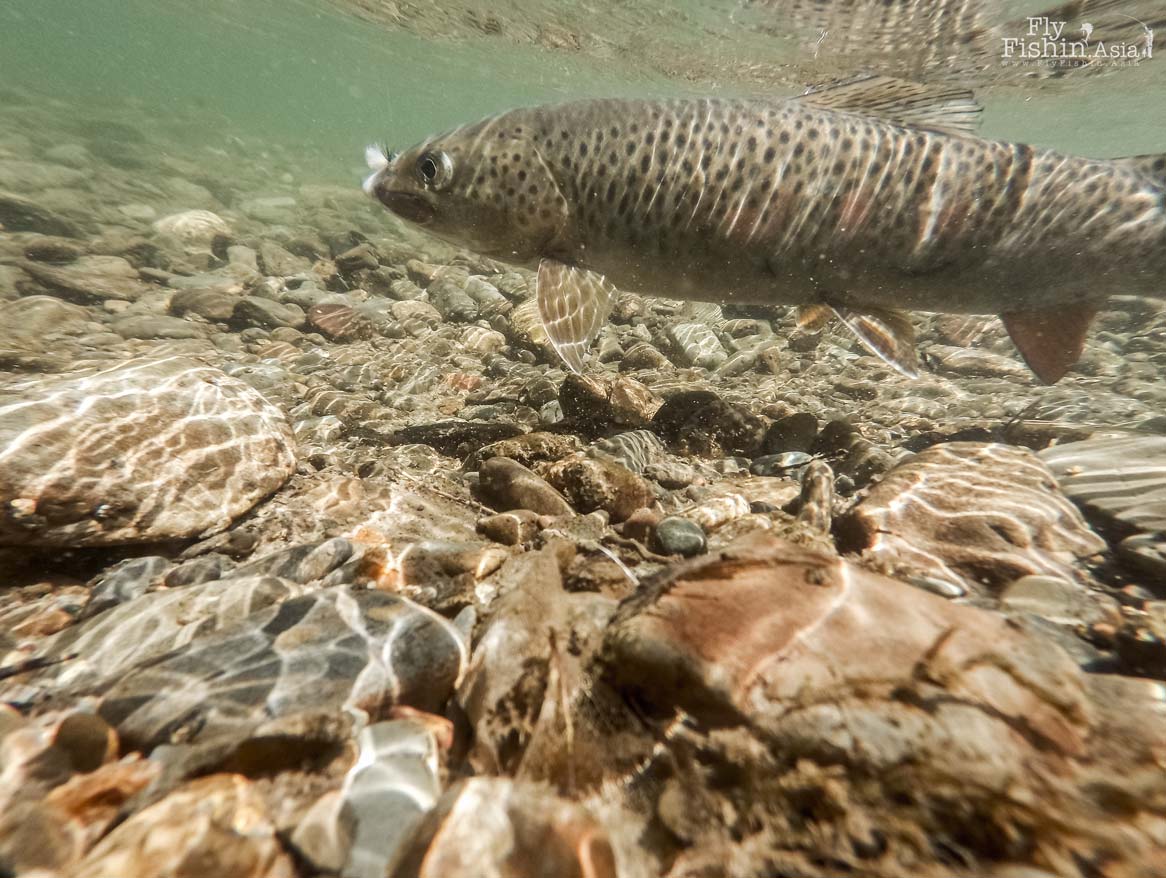 Underwater look of a lenok trout.
We got back at camp in the early evening on day 1 as most are still a little tired from the traveling the past two days.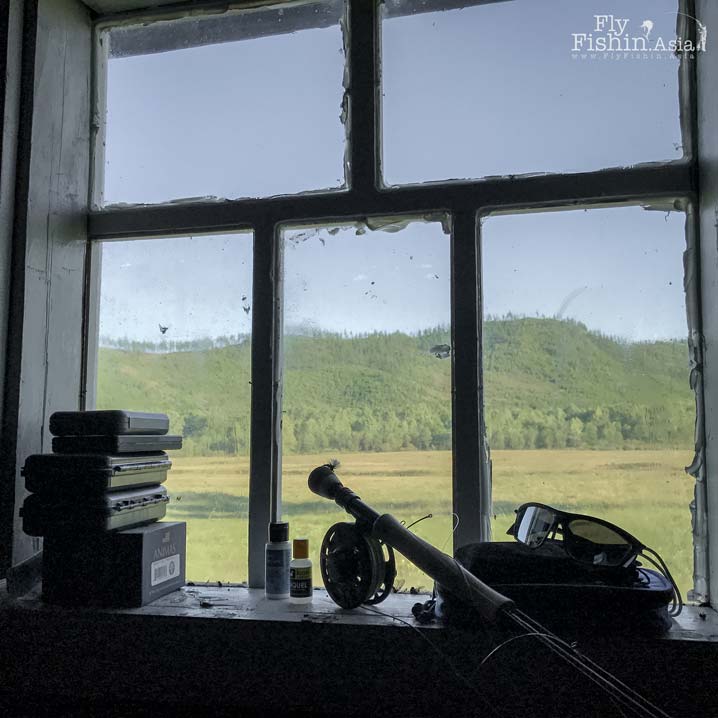 Scenery outside from the wood cabin.
Sushi in Mongolia for dinner, in the wilderness? Why not!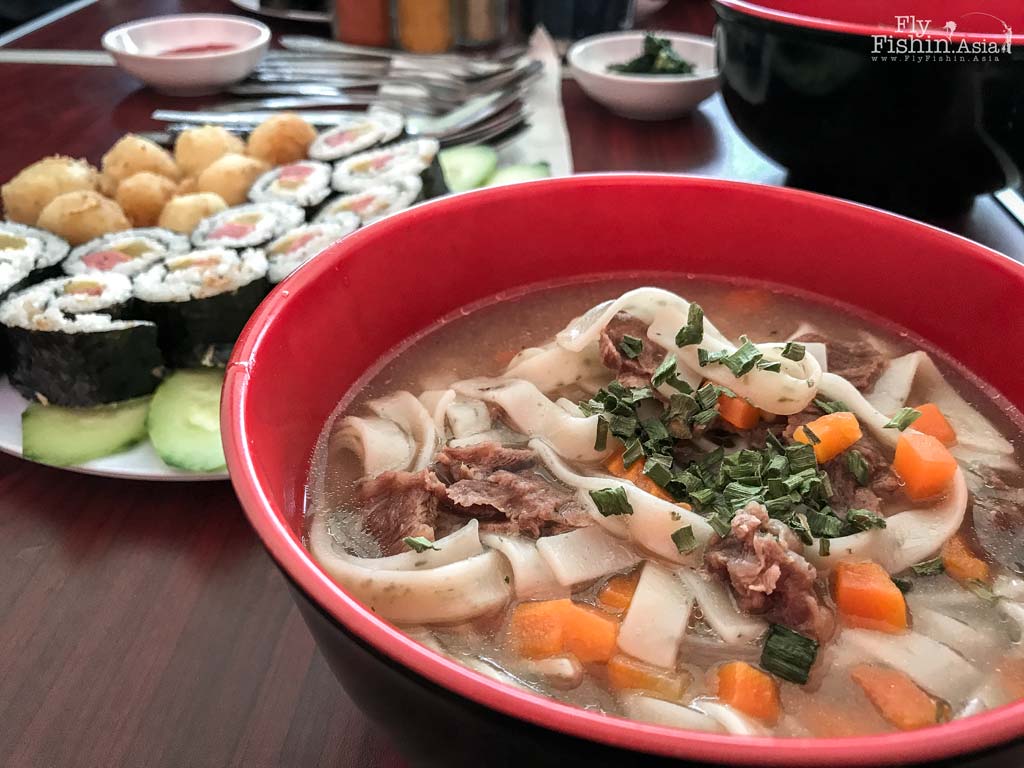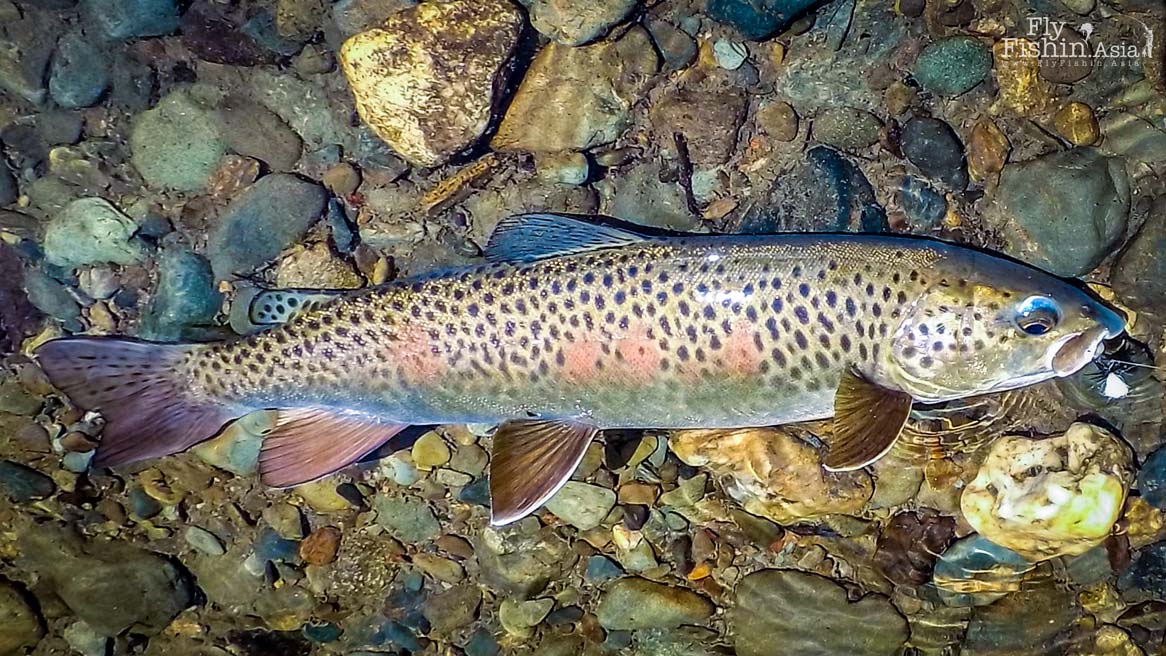 We cannot resist walking to a river just in front of camp and have a few casts in the dark. Taimen and trouts are known to attack topwater flies and lures in the dark. Casting can be a little tricky though as it is easy to get hung up on snags and the opposite bank.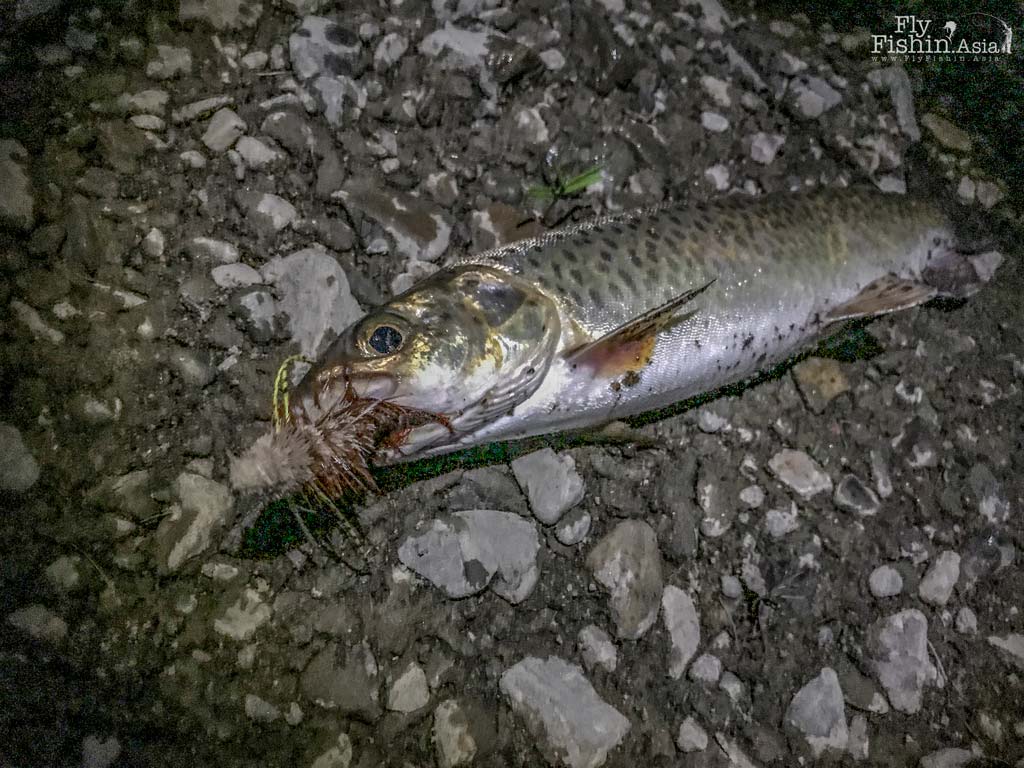 A lenok trout with a mouse fly.
To be continued…