Of course fly lines do break. Perhaps the question should be how easily do fly lines break?
As with any line, be they monofilament or dental floss, when pulled they do take some effort to snap in two. So fly lines do not break easily.
It is more likely your tippet, leader or a connection such as a knot somewhere that will break before the fly line does.
Fly line breaking strength generally depend on their core (most are mono or braided core) and can be anything from 20lb to 100lb!
Below are two fly lines by Scientific Angler with 100-lb core.
Having said that, if you notice damage in the fly line coating, best be ready to change the line as it may break anytime. Worst being when you are fighting a nice fish!
You can see the damage on the Striped Bass line in the image below. It actually broke twice during a trip to Royal Belum.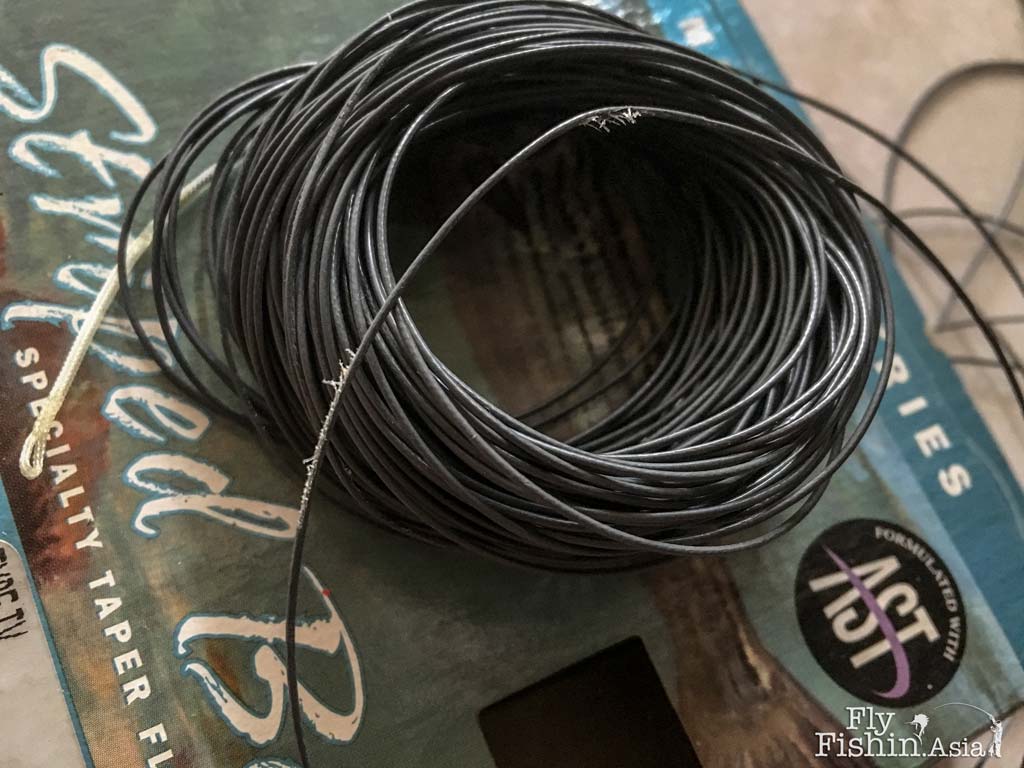 After a short length near the head section broke I re-tied a new leader and continued using this fast sinking line.
The next day, another section broke and the line finally reluctantly went into the trash.
This line is my favorite fast sinking line and have been using it frequently for about five years.
We use sinking lines a lot more than floating lines in our fishing here.
Good quality fly lines are not exactly cheap and if you fish a lot and have multiple-weight setups, you'll likely be spending a small fortune just on fly lines alone.
The consolation is, fly lines generally last a very long time. As long as they are not damaged (usually by snags or being stepped on) they will give you many years of fishing enjoyment. Fly lines also do not have expiry so can be stored a long time.