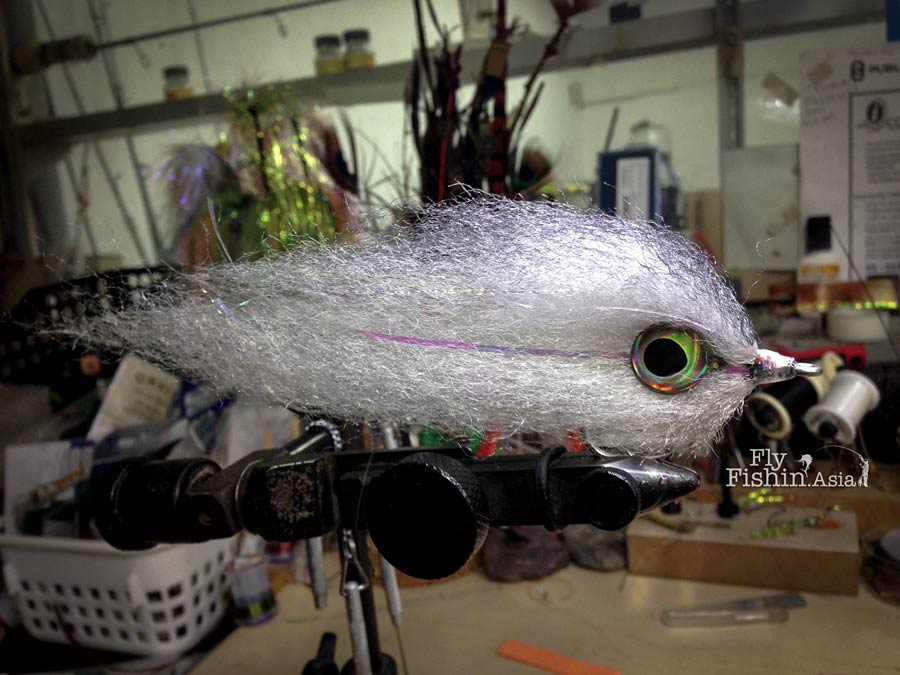 We're always improving on and trying out new flies for our sailfish fishing. Here are 3 new ones that we're throwing to the fish.
In terms of colour, pink flies have so far had a better success rate.
The flies are usually in the 7 to 8 inches length range.
You can also attach a a foam popper head for that plop and blooop. Cam Sigler popperheads or those similar can be used for this purpose.
Full floating or intermediate lines are used with popperheads. The advantage of this is oftentimes you need to pick up the fly and make another presentation to the fish, very quickly. A pick up and lay down cast essentially.
False casts in this situation is almost a big no-no as the sailfish will be gone in seconds if there is nothing behind the boat for them to prey on.
Practice those cast.
Full sinking or sink tip lines that brings the fly sub surface has a distinct advantage. Better hookup rate. Getting hooks into the hard bony mouth of a billfish is notoriously challenging.
Sinking lines however, are more difficult to pickup out off the water to quickly make another cast. But it is possible.
The saving grace here is much of the actions are happening fairly close to the back of the boat so you do not have a lot of line out in the water.
Again, practice those cast.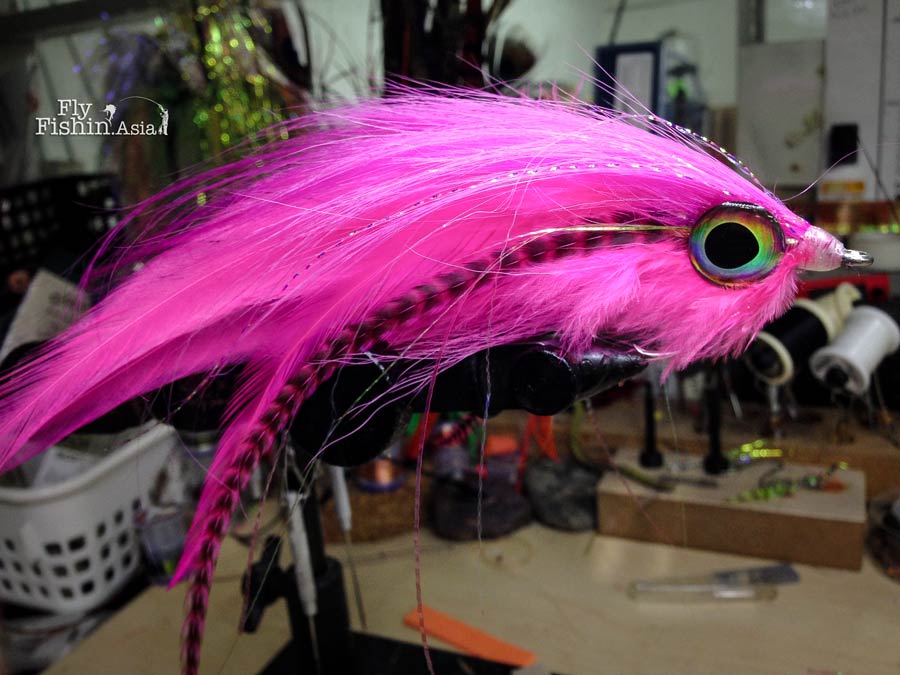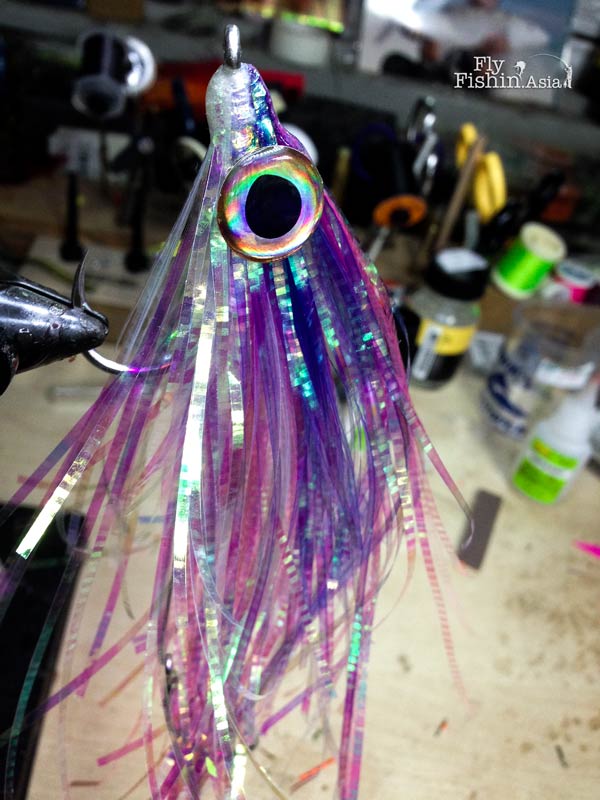 Flies tied by Nick Ooi – Tacklebox Adventures.