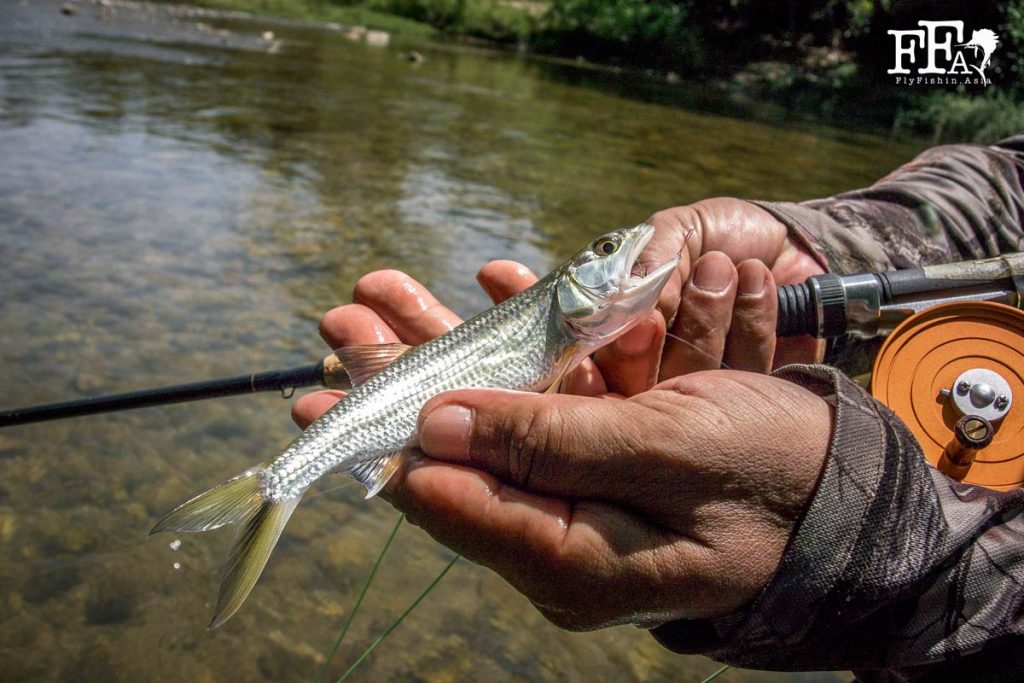 It is true that fly fishing is complicated. And fly casting is not easy. And fly fishers like to argue about what's right and who's wrong about fishing and casting.
You can learn casting a spinning and baitcast gear in 15 minutes but take weeks to fly cast properly. 
To master casting spinning or baitcast, you will need months of practice. But to really master the art of fly casting will take years (for some). For most of us mere mortals, it's a never ending journey of learning.
That's just the casting part. Then there's the fly tying and the fly fishing part.
Fly Tying
I must admit I do not spend much time tying flies although I enjoy it and probably should be doing it a bit more.
The feeling of accomplishment increases when you catch a fish with a fly you created yourself.
And everyone who has ever tied flies can tell you it can be therapeutic. You forget everything else and just focuses on the birth of this creation in your own hands.
What Is It About Catching A Fish On Fly?
Often when you catch a fish on fly, especially a nice fish, or a big fish, the circumstances leading to it is incredibly unforgettable. One has to experience it to really understand this part. And that is why a non-fly fisher will never "get it".
Unfortunately for some, the complications that comes with learning to cast properly and fly fish ends up making a few beginners quit the sport.
Fortunately for some, like myself for example, it is exactly the frustrating challenges that makes the journey and results so much more rewarding that makes me want more of it.
An example in point, for me, is catching this huge triggerfish in the Maldives. Even though it is not my first triggerfish and I've caught a couple, it is how it happened and the fight that will be forever etched clearly in my mind. Even the experience of catching my first dogtooth tuna on jig or giant trevally on popper are nowhere near as exciting even though the fish are much bigger.
And so it is with a few other species I've caught on fly.
I find it hard to transfer the temptations of fly fishing into writing and is still searching for words. And I believe I will probably be always discovering new meaning to this thing called fly fishing.
Do you fly fish? Why do you do it?