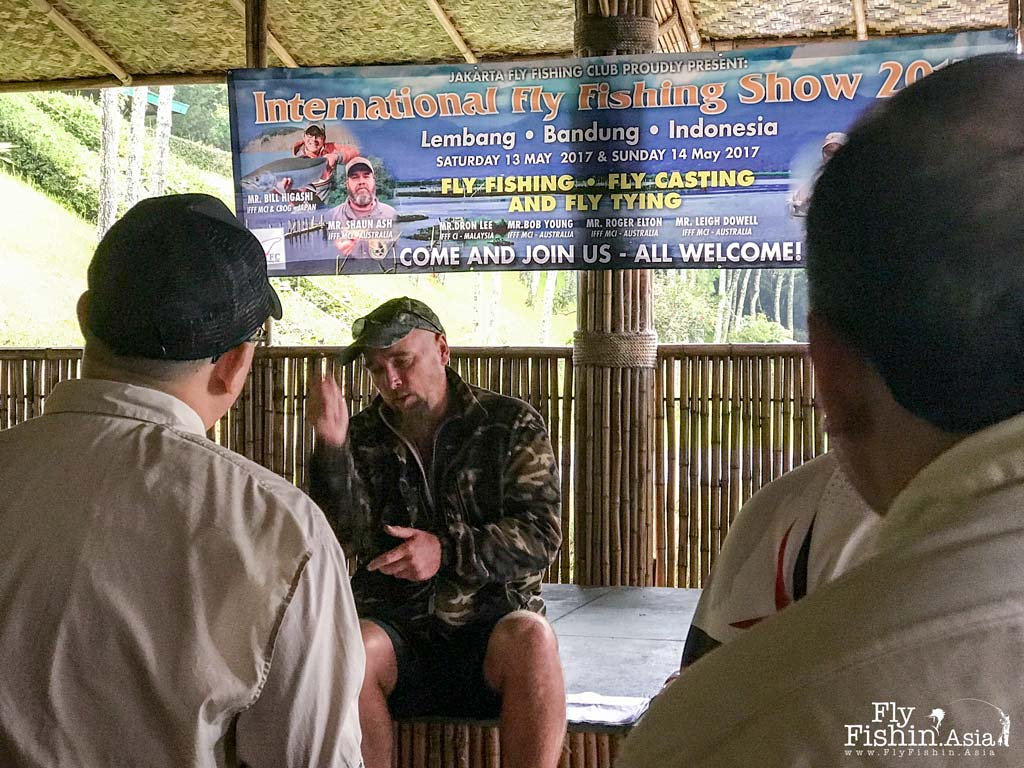 Paul Arden of Sexyloops fame helped prep candidates for the Casting Instructor Certification Program (CICP) at the recent Indonesia Fly Fishing Show (IFFS) 2017.
Paul and Sexyloops are also known for the popular Sexyloops Hot Torpedo range of fly rods.
The CICP and IFFS was held in the hilltop town of Lembang, Bandung about two hours by road from Jakarta. Thankfully, there is an international airport located in Bandung, a vibrant city in itself.
A total of 10 candidates from Malaysia (4), China (1), Taiwan (3), Macau (1) and Australia (1) took part in the Certified Casting Instructor test sanctioned by Fly Fishers International (formerly International Federation of Fly Fishers) founded in the U.S.A.
Have a look at the video of Paul conducting a workshop to prepare candidates taking the test beginning the very next day.